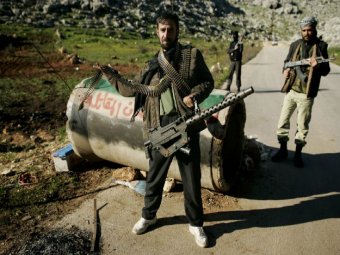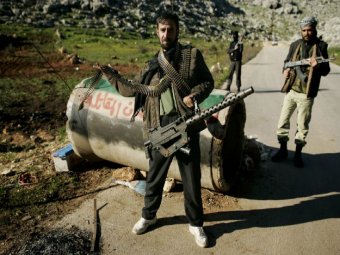 Beyond the military benefits of al-Qusair, the battle for the town carried important consequences for the balance of power within the Syrian opposition. Al-Qusair is arguably the first battle in Syria to be completely sponsored by Saudi Arabia, marking the kingdom's first foray outside its sphere of influence along the Jordanian border. Riyadh has now taken over Qatar's role as the rebels' primary patron: In one sense, the Saudis can also claim a victory in Qusair, as they have successfully put various rebel forces under the command of their ally in the "Free Army" Chief of Staff, Salim Idriss.
Although the Syrian rebels received military aid from various countries and private donors, Qatar initially emerged as the main sponsor of the opposition. Its alliance with Syria's Muslim Brotherhood helped the political opposition and the armed rebels' most prominent factions, including al-Tawhid Brigade in Aleppo.
But under increased pressure from the United States, Qatar has recently handed over the "Syrian dossier" to Saudi Arabia. Members of the Syrian opposition coalition made a two-day visit last month to Riyadh for the first time to coordinate with the Saudis. The opposition's delegates were asked by Riyadh to restructure the Syrian National Coalition, the umbrella group for the opposition, which they bitterly did three weeks later.
In response, Saudi Arabia has stepped up its aid. Riyadh provided the rebels with 35 tons of weapons, though the kingdom failed to provide them with the better-quality arms the Free Army's chief of staff had requested. Significantly, al-Tawhid Brigade joined the battles in Qusair – a significant step, because the militia had always worked closely, and almost exclusively, with the Qataris and the Brotherhood. According to Gulf sources close to the Syrian opposition, al-Tawhid Brigade's commander, Abdulqader al-Saleh, has recently met with representatives of Saudi intelligence to coordinate military activities. Rebel fighters from Aleppo's Military Council and from the eastern province of Deir Ezzor also joined the battles.
The kingdom's clients have been making progress on the political level as well: Idriss has recently acquired wide-ranging powers within the Syrian National Coalition. Sources familiar with the opposition's talks in Istanbul last month told that the general was given a veto over the 14 provincial representatives from Syria's provinces, in addition to the 15 seats given to the "Free Army". These combined 29 seats added to the eight seats given to the opposition figure Michel Kilo and 13 to the Democratic List, an alliance essentially backed by Riyadh – significantly expanded Saudi Arabia's influence on the coalition and undermined the previous dominance of the Brotherhood.