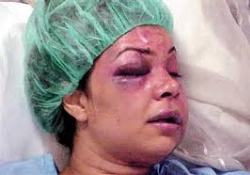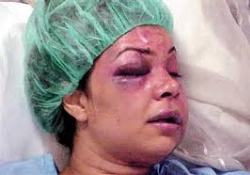 A spokesman for the Reform Movement in Saudi Arabia, asked scholars and media affiliated with the Al-Saud family to tell the truth about the case of girls kidnapping and their rape by some members of the ruling family in the country.
Saeed Al Fiqh said: "the subject of kidnapping of a Saudi girl threatened with a weapon by some members of the Al-Saud ruling family and her rape, uncovered the rape incidents in this country.
Al-Figh reiterated: "abducting and raping girls in Saudi Arabia has happened thousands of times recently." Stating that Saudi Arabian regime has encouraged aggressive individuals to do these kinds of acts and added: "some members of the ruling family have special immunity, which encourage them to desecrate women, since there are no punishments awaiting them."
The Saudi opposition activists called on the people of the country to revolt against oppression, and to take those to international courts for their aggressive actions against the people and to take serious actions.
Saudi sources have recently announced that One of the al-Saud family member by the name of "Fahd bin Khalid Al Saud, has kidnapped a girl with the threat of weapon, and then sexually assaulted her.
The sources pointed out that after kidnapping of the girl from the coastal city of Jeddah, Khalid bin Fahd claimed he was drunk when he did that. during this episode the Saudi prince fired a bullet to the shoulder of a security guard and wounded him.
Sources stressed that Saudi police entered into one of the King Fahd villas in Jeddah and found the girl inside. However, the Saudi police arrested the girl and charged her with sexual immorality and released the Saudi prince.