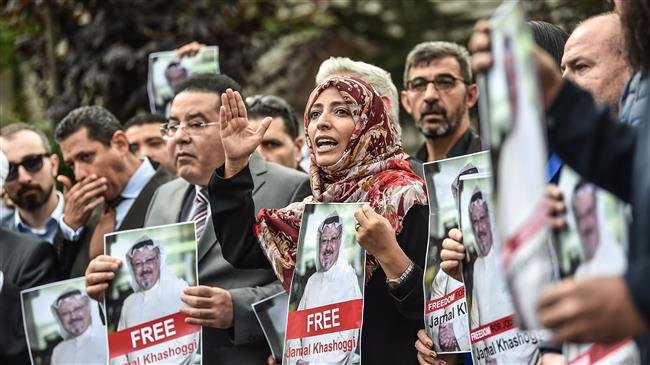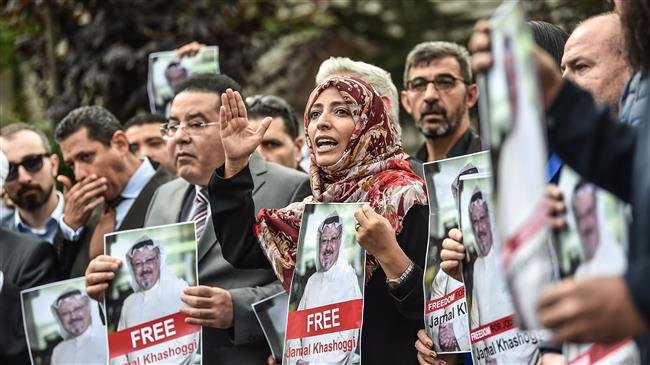 The murder of dissident Saudi journalist Jamal Khashoggi at the kingdom's consulate in Turkey's Istanbul has sent a shock wave through Saudi critics in exile, with many revealing discreet government attempts to entice them into the kingdom's diplomatic missions in a bid to either force them to return or expose them to potentially the same fate as Khashoggi.
Khashoggi — a US resident, The Washington Post columnist, and a leading critic of Crown Prince Mohammed bin Salman — entered the Saudi consulate in Istanbul on October 2 to obtain documents for his pending marriage, but he never left the mission.
Saudi officials originally said Khashoggi had left the diplomatic mission unharmed, before announcing on October 19 that he had been killed inside the building in what they described as an altercation.
Saudi exiles told AFP that Khashoggi's death had caused such a wave of fear that some of them are cautious about visiting their country's overseas missions.
"The horrid story of Jamal Khashoggi has sent many activists into a state of shock," said Amani al-Ahmadi, a 27-year-old Saudi exile in Seattle.

"Many activists abroad don't speak up, fearful of bringing harm to their families back home, losing their scholarships or worse abduction and arrest," she added.
Saudi exiles also said that official attempts had been underway to "trap" overseas critics of the government or lure them to return to the kingdom since Bin Salman became crown prince last year.
Omar Abdulaziz, a 27-year-old Saudi activist exiled in Canada, said he was approached earlier this year by Saudi officials who urged him to visit their embassy with them to collect a new passport.
"They were saying 'it will only take one hour, just come with us to the embassy'," Abdulaziz, who had published derisive comments about the Saudi leadership, said in a video posted on Twitter.
Fearing a trap, Abdulaziz said he had refused to go and later two of his brothers and a handful of his friends were arrested in the kingdom.
Abdullah Alaoudh, a Saudi scholar, said he was subjected to a similar "plot" as he had applied to renew his passport at the Saudi embassy in Washington.
"They offered me a 'temporary pass' that would allow me to return to Saudi Arabia," Alaoudh told AFP. "I knew it was a trap and just left with my expired passport."
In yet another case, Manal al-Sharif, a Saudi woman activist exiled in Australia, said she had narrowly escaped the kingdom's dragnet in September last year when government officials sought to lure her to a Saudi embassy.
"If it weren't for the kindness of God I would have been (another) victim," Sharif said in a tweet.
Khashoggi, a Virginia-based journalist and a staunch critic of Riyadh, fled Saudi Arabia last September.
The number of asylum seekers from Saudi Arabia globally has more than doubled since the Saudi crown prince ascended to power, from 575 cases in 2015 to 1,256 in 2017, according to the United Nations' refugee agency.