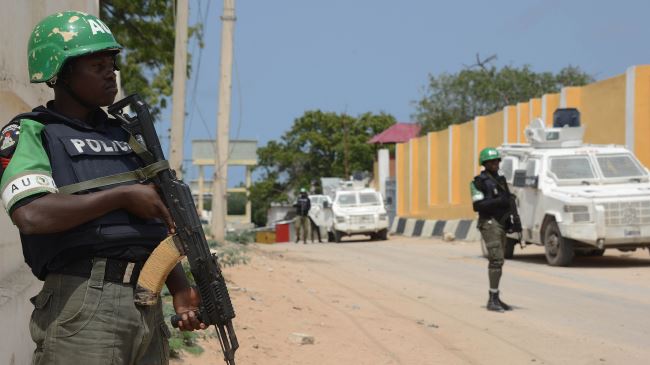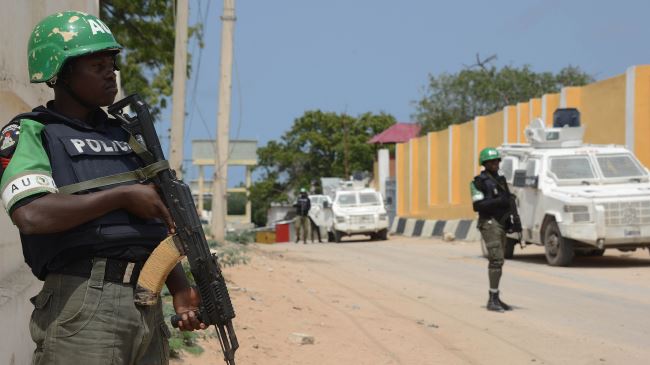 Al-Shabab fighters say they have killed 13 people in clashes with the Somali government and African Union (AU) troops in the central Hiran region.
Al-Shabab spokesman Abdulaziz Abu Musab said on Saturday that the deaths occurred after the group's fighters attacked a base of the AU force in the town of Buloburde, some 200 kilometers (125 miles) north of the capital, Mogadishu.
He further said nine soldiers with the AU, four of their Somali counterparts, as well as five al-Shabab fighters were killed in the fighting which started around midnight Friday.
The government said six al-Shabab fighters had been killed, but gave no figures of any casualties on their side.
"Our fighters went into the camp, that is where the killing took place," Musab added.
Troops from the AU force captured Buloburde from the group earlier in the year, but the fighters control large parts of the rural area surrounding the town.
The development comes as the al-Shabab continues to launch assaults in Mogadishu. On July 8, al-Shabab fighters attacked the presidential palace. Several people were killed during the raid.
The premises initially came under attack in February when the al-Shabab fighters, who were dressed in Somali army uniforms, entered the complex with the use of a car bomb before being killed by guards.
In May, Al-Shabab also launched a similar assault against the parliament while MPs were in a meeting. Several guards and staff were killed before security forces restored control.
Somalia has been the scene of clashes between government forces and al-Shabab fighters since 2006.
The al-Shabab fighters have been pushed out of Mogadishu and other major cities in Somalia by the African Union Mission in Somalia, which is made up of troops from Uganda, Burundi, Djibouti, Sierra Leone and Kenya.