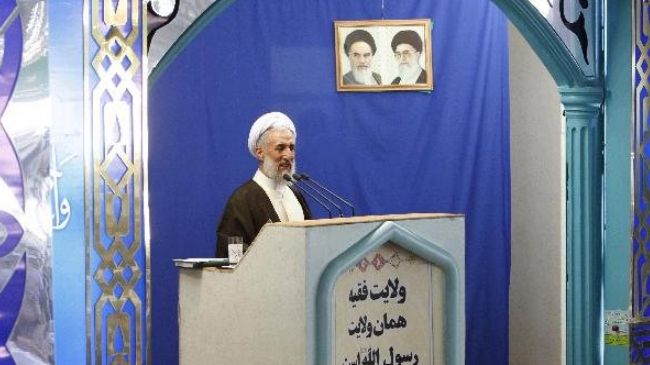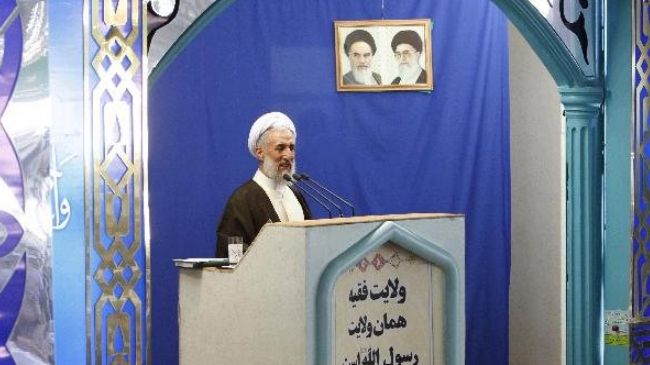 Iranian cleric Hojjatoleslam Kazem Seddiqi says Iraq's hosting of the first summit of Arab League leaders since the US withdrawal was a great triumph for the Iraqi government and nation.
"With the withdrawal of the occupiers, the Iraqi government and people showed that they have the… competence to ensure the security of the Arab League summit in Baghdad," Tehran's interim Friday Prayers Leader said on Friday.
Seddiqi added that leaders of Arab countries expressed different views during the summit, emphasizing that the meeting resulted in positive outcomes.
The Iranian cleric said the resistance of the Islamic Revolution and Islamic Awakening had a major impact on the statements made.
"Leaders of certain Arab states voiced their support for Iran's inalienable right to use peaceful nuclear energy as well as the Palestinian issue and fight against terrorism," Seddiqi stated.
He added that the Islamic Awakening would continue.
The cleric further pointed to a recent visit by Turkish Prime Minister Recep Tayyip Erdogan to Tehran and his talks with senior Iranian officials.
"In the Syria issue we will not back down because Syria is our front line of resistance and in our opinion any American plan with regarding to Damascus is rejected," he said.
He went on to voice Iran's support for reforms in Syria.