Syria
Al-Watan Daily: Brahimi 'Fake' Mediator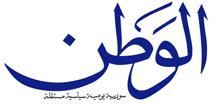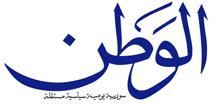 Syrian daily al-Watan lashed out at the international envoy to Syria, Lakhdar Brahimi on Sunday, saying the Algerian diplomat was a fake mediator after he took side in the crisis going on in Syria.
"Brahimi: Fake Mediator", the daily's headline on Sunday's edition read.
"It is clear that Mr Brahimi is now out of the loop for the solution for Syria. He has taken sides, he is not a mediator," daily al-Watan on its front page, adding: "Brahimi is incapable of finding a solution to the Syrian crisis.
"He acknowledged in his last meeting with President Bashar al-Assad (on December 24) that Turkey and Qatar will not stop supporting terrorist groups and that he cannot prevent them from doing so," it wrote.
"Brahimi's mission is useless, just like (his predecessor) Kofi Annan, who resigned when he realized that he had no role to play in a war waged against Syria by several Western capitals," said Al-Watan.
The Algerian troubleshooter was appointed to replace Annan in September 2012, after the former UN secretary general resigned when his own peace plan failed to prevent further fighting in Syria.
Brahimi "represents the Turkish, US and Gulf states' position, and is not an objective mediator," said al-Watan.
Last week, President Assad drew the map of a proposed solution to the crisis in Syria that included a national reconciliation conference, a new government and constitution. However, he demanded regional and Western countries stop funding and arming terrorists first.
However, Brahimi told the BBC that Assad's proposal was "more sectarian, more one-sided" than similar initiatives he had made in the past, a statement which prompted Damascus to describe Brahimi as 'flagrant bias'.