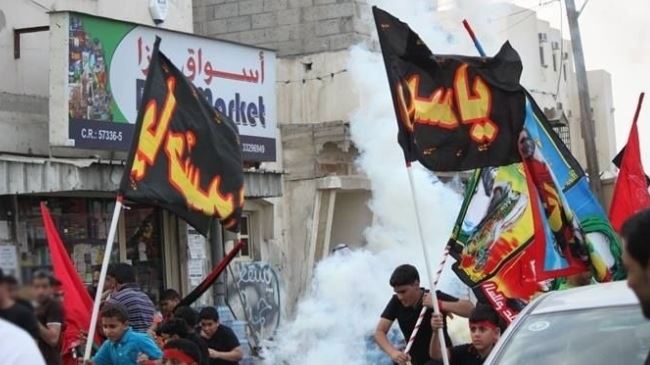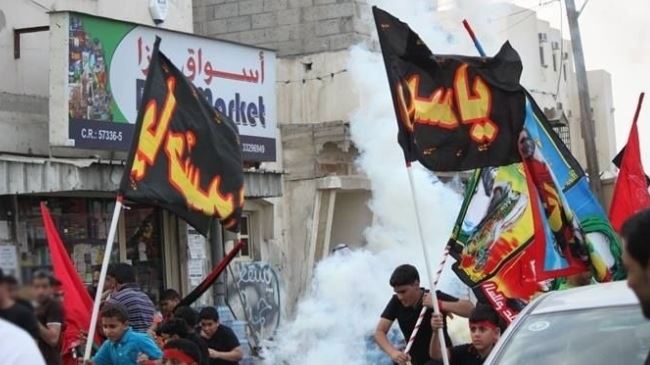 Bahrain's main opposition bloc has condemned the Manama regime for violating the religious freedom of its Shia population amid police attacks on preparations to mark the Ashura anniversary.
The al-Wefaq National Islamic Society called on the Bahraini regime to stop police from arresting civilians for their religious beliefs.
The opposition party said regime forces had destroyed and removed all banners, flags and black cloths commemorating the martyrdom anniversary of Imam Hussein, the third Shia imam, in different parts of the country.
Ashura marks the day when Imam Hussein, along with 72 of his companions, was martyred in a battle against the second Umayyad caliph in Karbala, Iraq, some 14 centuries ago.
Imam Hussein's martyrdom is widely interpreted by Shia Muslims as a symbol of the struggle against injustice and the need to preserve the purity of Islam.
The population of the tiny Persian Gulf kingdom is mostly constituted by Shia Muslims.
Shia Muslims have long complained about what they call being discriminated against by the Bahraini regime when it comes to employment opportunities and the right to public office.
Since mid-February 2011, thousands of anti-regime protesters have held numerous demonstrations in the streets of Bahrain, calling for the Al Khalifa royal family to relinquish power.
On March 14, 2011, troops from Saudi Arabia and the United Arab Emirates invaded the country to assist the Bahraini government in its crackdown on peaceful protesters.
Many Bahrainis have been killed and hundreds injured and arrested in the regime's ongoing crackdown on peaceful demonstrations.