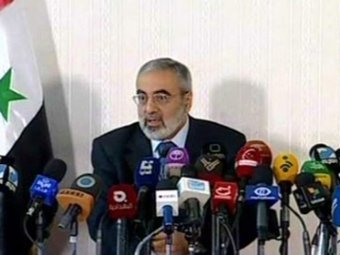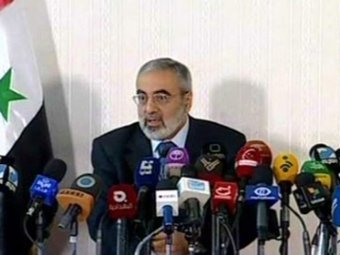 Syrian Information Minister Umran al-Zobi has said in a press conference in Moscow that Syria is facing an aggressive war and its media dimension is very important. Al-Zobi continues saying that terrorist military tools aim to move Syria to a risky zone and several countries are involved in the direct support of Al-Qaeda. He continued also that the media war against Syria includes stopping Syria from using message-transmission technology to provide its news and lots of news channels are involved also in demonizing the Syrian state. Minister Al-Zobi added " We appreciate the Russian Federation's stances that show deep understanding of the reality of their Syrian crisis and that many dark sides including intelligence organizations with economic and latent agendas aim to change Syria.",
Minister Al-Zobi also has stressed the full mutual activation of the Syrian-Russian ties militarily, economically, and the humanitarian side as well. Al-Zobi has also stressed that the Arab League has no right to bestow or withdraw legitimacy from any side being only a functional and governmental organization that failed its mission and that Syria assures that taking its seat heralds the foreigner intervention in the Arab national thought, moreover; lots of journalists and correspondents have been killed in Syria and Syrian Army has never targeted any of them even after entering Syrian in unofficial ways and Syria allowed more than 300 media outlets to report the ongoing incidents in its cities because it aims to transmit a transparent view of the incidents for the world.
" There is nothing called the Free Army, it is a mere motto because all who fight against Syria belong to Al-Qaeda and are supported a lot of countries worldwide including some Arab countries like Saudi Arabia, Qatar" as Al-Zobi concluded his speech.