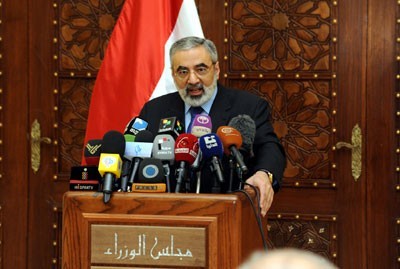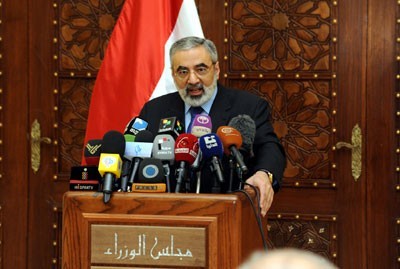 Minister of Information Omran al-Zoubi held the countries that are arming the 'opposition' responsible for the crime committed in Khan al-Asal in Aleppo countryside.
In a statement released on Tuesday, Muinister al-Zoubi said that the terrorists' firing of a rocket with chemical substances from Da'el area in al-Neirab on Khan al-Asal is a "dangerous escalation".
He stressed that the governments of Erdogan and Qatar bear legal, moral and political responsibility for the crime which claimed the lives of 16 persons and wounded 86, the majority of them are in critical condition.
Al-Zoubi said that the crime is afirst impact of the Arab League's decision on the Ministerial Level. He indicated that that the terrorists used an internationally-banned weapon, calling upon the international community and the countries which are funding and arming the terrorists to assume their responsibility for this crime.
Al-Zoubi said that using this banned weapon is considered as a "dangerous shift in the course of what is taking place in Syria on the security and military levels".
He added that the Syrian government has the right to act in accordance with the international law and file a lawsuit against the countries which are arming the opposition with internationally-banned weapons.