Latin America
Syria
ALBA Countries Reject any Foreign Intervention in Syria's Domestic Affairs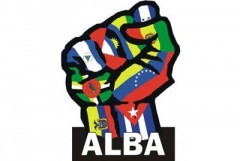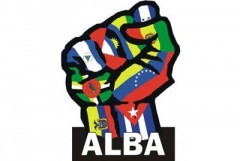 ALBA countries condemned the political and media campaign against Syria, saying that this campaign aims at justifying the US and western countries' endeavors to interfere in Syria's domestic affairs which is totally rejected by ALBA.
At a session held in Geneva by the Human Rights Council to discuss Syria file, Head of the Ecuadorian delegation and Representative of ALBA to the meeting said " the policy of pressures and sanctions complicates the crisis, it would not help resolve it."
He underlined the ALBA full rejection of any form of foreign intervention in Syria's internal affairs.
During a visit to Syria last October, Members of ALBA delegation stressed that their countries will ever remain standing by Syria at all international circles, saying that they saw a big difference between what being broadcast by a number of misleading channels and the real situation in the country.
ALBA Alliance comprises Venezuela, Cuba, Bolivia, Ecuador, Nicaragua, Saint Vincent and the Grenadines, Dominica and Antigua and Barbuda.