Syria
Aleppo back in government hands in weeks: Syria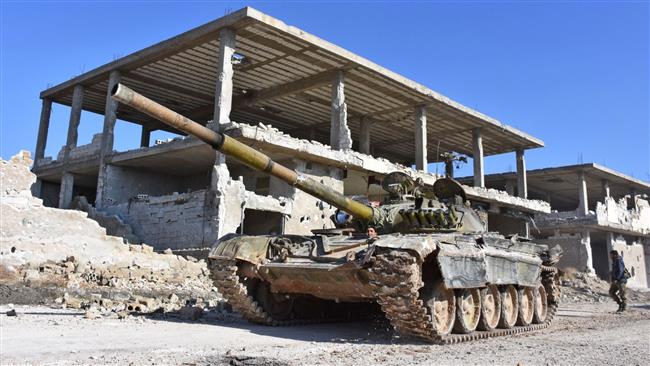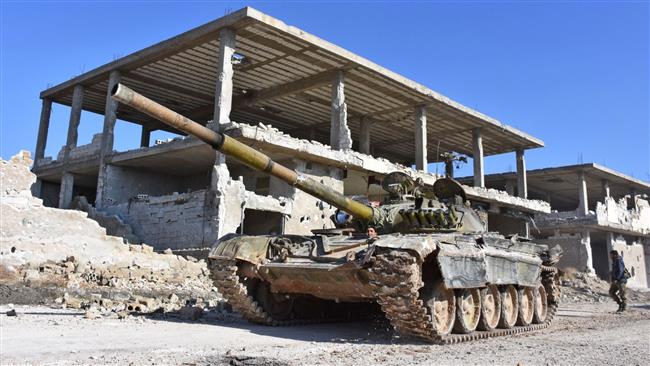 Syrian army helicopters have dropped leaflets on eastern Aleppo warning the militants to surrender while they still can as the military has said it expects to retake the divided city within weeks.
The Sunday distributed leaflets called on the militants still remaining in eastern Aleppo to lay down the weapons and to permit the wounded and other civilians to exit the city.
A military source told reporters that the city will be fully purged of militants "in weeks."
"The Syrian Arab Army will continue to implement its missions until the elimination of the terrorists and the recovery of control over all the eastern districts," he added.
Aleppo, Syria's second largest city, remains split between government forces in the west and foreign-backed terrorists in the east, making it a frontline battleground.
Syria continues to restore security in Aleppo
Meanwhile, the Syrian military has announced that a large number of terrorists have been killed during operations which secured several neighborhoods in the city.
It noted that military engineers are currently engaged in defusing bombs and mines left by the militants in the streets of the Karm al-Miasar, Karm al-Tahhan, Qadi Askar and al-Haooz roundabout neighborhoods.
The army noted that forces had also successfully purged the militants from the Eye Hospital in Qadi Askar, which the terrorists had been using as a headquarters for their operations.
Earlier, the eastern neighborhoods of al-Jazmati and al-Halwani were also secured from the occupying militants, who lost a large amount of equipment in the operations.
Militants losing ground across the country
Government troops launched strikes against two militant operations bases in the country's southern province of Dara'a killing a large number of the terrorists and destroying their armed vehicles.
In a separate operation in the province, several more terrorists were killed by government artillery fire.
In the western province of Homs, four armed vehicles belonging to the Daesh terrorist group were destroyed and a number of terrorists were killed.
In operations carried out in provinces of Idlib and Hama at least 50 terrorists were killed.
The conflict in Syria, which flared up in March 2011, has claimed the lives of more than 400,000 people, according to an estimate by UN Special Envoy for Syria Staffan de Mistura.