Syria
Aleppo: Commander of Fatah Al-Sham's Snipers Killed in Syrian Army Attacks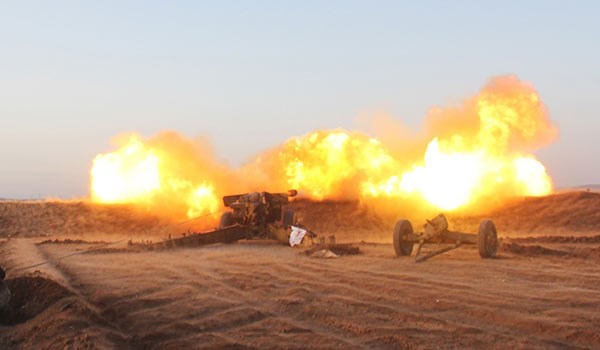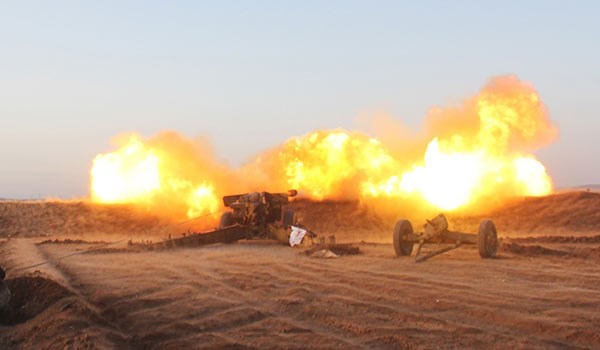 The top commander of the snipers of Fatah al-Sham Front (the newly-formed al-Qaeda-affiliated terrorist group previously known as the al-Nusra Front) was killed in the battle with the Syrian government forces in the Southwestern districts of Aleppo city.
Abu Miqdad al-Turki and his comrades were killed in an army attack.
Abu Miqdad was one of the most notorious snipers of Fatah al-Sham.
Abu Miqdad was trained by Abu Yusuf al-Turki, who also was killed in an air attack on Fatah al-Sham's training camp in Northern Aleppo.
Abu Yusuf was ranked sixth among snipers worldwide.
Abu Yusuf's real name was Umit Yashar Toubraq with Turkish nationality.
Abu Yusuf had participated in Afghanistan's war between the years 2009-2012 and was known as Hamzeh Harbi at that time.
Reports said earlier today that at least 11 field commanders from several terrorist groups, including the spiritual leader of Fatah al-Sham Front, were killed in Aleppo.
A source in the Syrian government forces HQ in Aleppo said that a number of top commanders of terrorist groups have been killed by Syrian army troops during the last week.
According to the source, a total of 46 Takfiri terrorists from Fatah al-Sham, Ahrar al-Sham and Jeish al-Muhajireen, have been killed in pinpoint-strike missions.
"Abu al-Walid al-Khani, a spiritual leader of Fatah al-Sham Front in Aleppo, was among them," the source told RIA Novosti.
Positions of Fatah al-Sham were targeted heavily by air and ground forces of Syria and Russia in the recent weeks as the pro-government fighters have engaged in bloody battle with militant groups in Aleppo province.