Syria
Aleppo Erupts in Protest at Turkey's Assault on Afrin, US Interference in Syria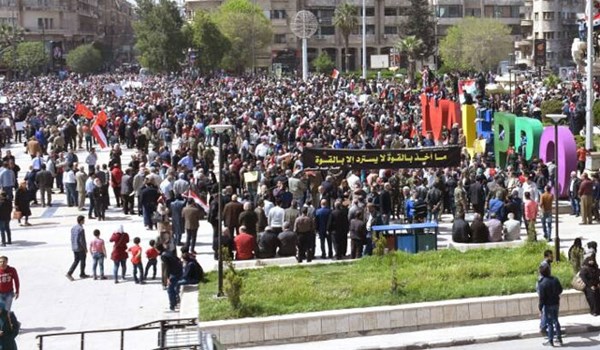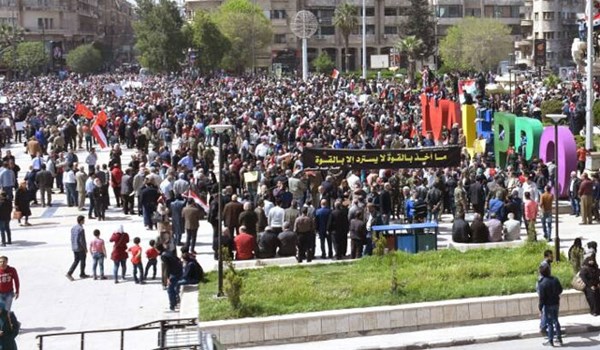 The city of Aleppo erupted in protest as citizens took to the streets to demonstrate against Turkey's assault on Afrin and the US' interference in Syria.
The protesters called on Turkey to immediately withdraw from Afrin and return all occupied lands, while also demanding the US halt their interference in Syrian affairs, the AMN reported on Wednesday.
The mass protest took place inside Aleppo city's Sa'adallah Al-Jabiri Square, where several pro-government demonstrations took place during the onset of the Syrian war.