Syria
Aleppo evacuation operation enters day 2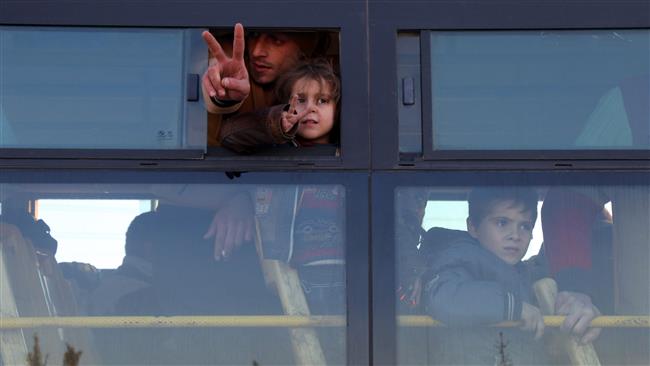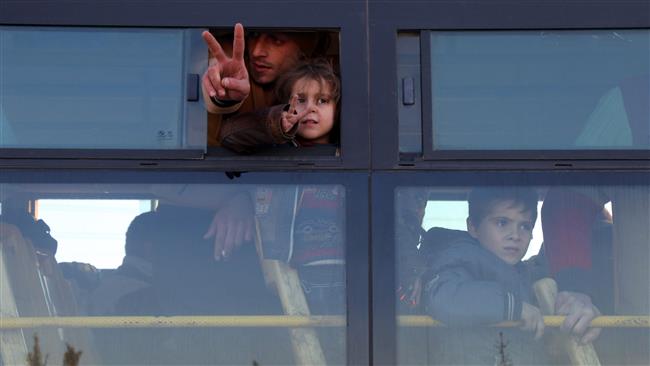 Thousands of terrorists and civilians have been taken out of Aleppo over the past 24 hours as an evacuation operation in the northwestern Syrian city entered its second day.
Russia's Defense Ministry said on Friday that more than 6,400 people, including over 3,000 militants, have been transferred out of Aleppo as part of a ceasefire deal brokered by Russia and Turkey.
Turkey is one of the key supporters of militants who are facing total rout in Aleppo, and have intermingled with civilians in the face of advancing Syrian forces.
Ankara and other supporters of the terrorists have used civilians to press for a ceasefire deal under which armed groups are given a free passage to leave the city and have ultimately got one.
In their bid to secure a safe passage for the militants, the West and its regional allies have gone on an unprecedented media campaign to highlight the civilian situation in the city, often with sketchy details.
On Friday, footage showed buses waiting to take more people out of Aleppo, which was recently restored to full government control.
An unnamed official said close to 8,000 civilians had been evacuated from Aleppo. The so-called Syrian Observatory for Human Rights also said the total number of the evacuees  included some 3,000 militants.
The International Committee of the Red Cross said the evacuation operation, which started on Tuesday, could take days.
However, later on Friday, AFP quoted a Syrian security source as saying that the process has been suspended after militants violated the truce.
"The evacuation operation has been suspended because the militants failed to respect the conditions of the agreement," the source said.
Russia seeks "nationwide" truce
On Friday, Russian President Vladimir Putin said all sides in Syria must now work toward paving the way for a "nationwide" ceasefire in Syria after the liberation of Aleppo.
Speaking at a news conference with Japanese Prime Minister Shinzo Abe in Tokyo on Friday, Putin said he had agreed with Turkish President Tayyip Erdogan to hold peace talks on Syria in Kazakhstan's capital, Astana.
"The next step is to reach an agreement on a total ceasefire across the whole of Syria. We are conducting very active negotiations with representatives of the armed opposition, brokered by Turkey," Putin told reporters.
The talks would be in addition to UN-brokered talks that have been taking place intermittently in Geneva, Putin told reporters.