Syria
Aleppo governor discusses with UN delegation aid delivery to citizens in all areas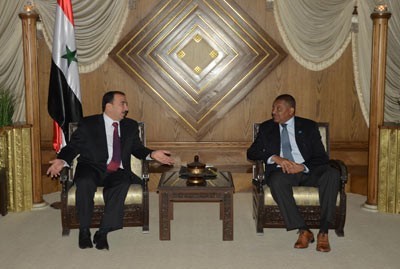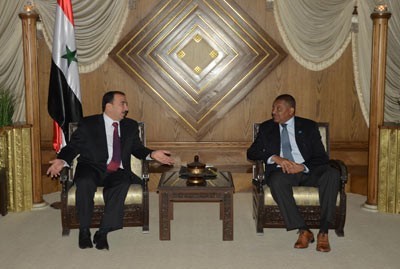 Aleppo governor, Mohammad Wahid Aqqad discussed on Wednesday with a delegation from UN organizations in Syria the relief and humanitarian situation in the province.
Aqqad underscored the importance of UN activities in Syria in terms of aid deliveries as to serve displaced citizens, welcoming every effort that comes in this context.
The governor expressed keenness on providing services in all areas, highlighting the impediments facing these efforts, notably the acts of terrorist groups that hinder the access of aid to crisis-hit areas.
Resident coordinator of the UN activities in Syria Yaacoub al-Helou said the delegation's visit to Aleppo is aimed at following up on the humanitarian efforts and expanding cooperation to deliver relief aid to the locals in need.
He hailed the cooperation of the Syrian government with the UN organizations, affirming that cooperation will continue to help families in need.