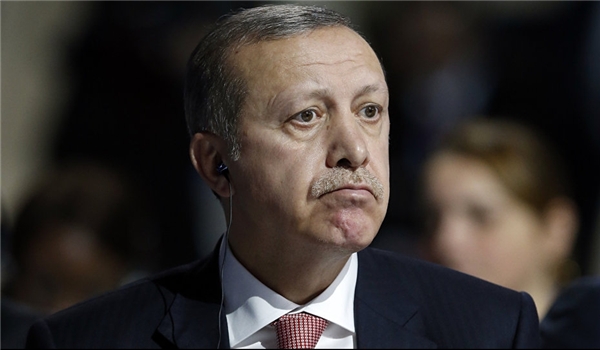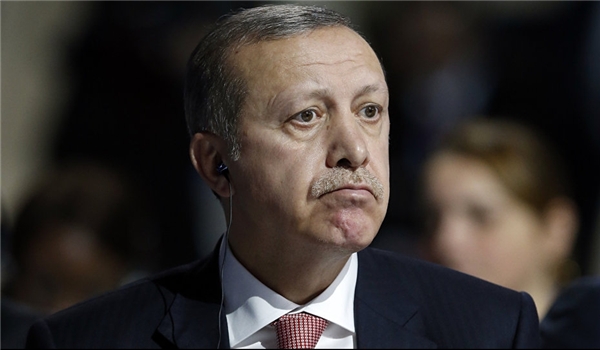 Governor of Aleppo province Mohammad Marwan Olabi hailed the Syrian army's victory in winning back Nubl and al-Zahra towns in Northwestern Aleppo, and said this victory has broken Turkish President Recep Tayyip Erdogan's dream of the Turkish empire.
His remarks came after the Syrian army broke the terrorists' four-year-long siege of Nubl and al-Zahra in Aleppo province on Wednesday afternoon.
"The Syrian army and resistance forces' successful military operations which resulted in seizing back Nubl and al-Zahra made Erdogan's dream of reviving the Ottoman Empire and annexing Aleppo province to the Turkish soil fade away," Olabi told FNA on Monday.
He noted that breaking the siege of Nubl and al-Zahra made the pro-Saudi dissidents to leave the Geneva-III talks, and said, "This shows the importance of this victory."
In relevant remarks on Saturday, a retired Lebanese General underlined that the same tactics used by the Syrian army and its allies to take back Nubl and al-Zahra towns will be applied to free Foua'a and Kafria in Idlib.
"I think that attacks against Jasr al-Shaghour will continue from Sarmaniya, Ghaniya, Kanasba and Badama to Saraqib," Ali Maqsoud told FNA.
Noting that Idlib city will collapse militarily after the liberation of Saraqib, he said that the army is not after the destruction of the city since it includes many towns.
"Finally, the same method used for winning back Nubl and al-Zahra will be used to free Saraqib in Idlib to be followed by breaking Foua'a and Kafria siege."
The siege of the strategic Nubl and al-Zahra towns was removed after four years in an army offensive from the Eastern side of the two towns, while other units of the Syrian army also managed to purge terrorists from 80 percent of the village of Ma'arasta al-Khan.
The siege of Foua'a and Kafria has entered its 11th month while the terrorists have killed 600 Shiites in these two towns and prevent delivery of food and medical aid to their residents.