Syria
Aleppo: Kuweires Area Still Scene of Fierce Clashes between Army, Militants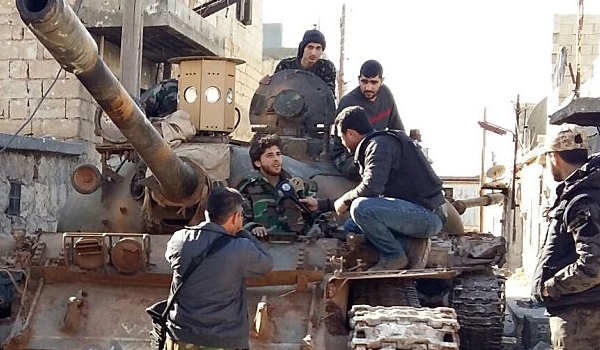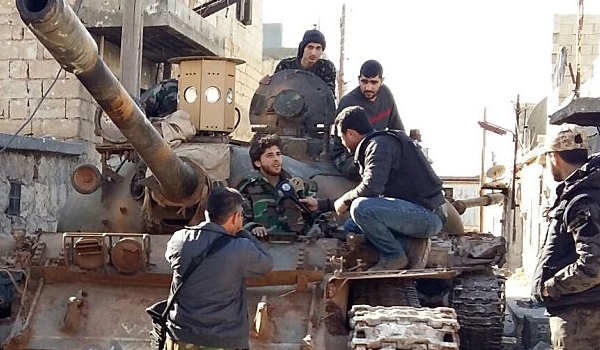 The Syrian Army and their popular allies continued to push the terrorists back from more lands near the strategic Kuweires airbase in Eastern Aleppo following hours of fierce clashes on Thursday.
The Syrian army troops and the National Defense Forces, in a heavy battle, killed tens of the ISIL terrorists and forced them to retreat from their positions in the village of Jab al-Kol in the Southeastern parts of Tal Maksour town.
Military sources said that operations still continue on the Eastern outskirts of Aleppo near Kuweires airport to clean the area of militants.
Earlier reports from Aleppo said that the Syrian army jets heavily pounded several gatherings of the Takfiri terrorists and their positions in the countryside and inside the city.
The aerial operations were conducted over al-Rashedin neighborhood in city of Aleppo and over two towns of Bayanoun and Hraytan on Wednesday, inflicting crushing blows to the militants lurking in the area.
Syrian jets also pounded several militant positions in As-Sin village and across open fields around al-Taebah village.
Militants' positions and their gatherings in Kafr Hamra, Northern Aleppo, also came under the Syrian airstrikes, according to field reports, during which 3 militants were put to death and more than a dozen were injured.
Meanwhile, the Syrian Army and popular forces, in a joint offensive on Wednesday, surprised the ISIL terrorists and drove them back from their strongholds near two small towns in the Eastern countryside of Aleppo city.
The Syrian army and the National Defense Forces (NDF) continued to advance against the ISIL and won back the small town of As Sin in the Western part of the newly-liberated al-Maksour and the village of al-Uweinat.
Dozens of the ISIL combatants were killed or wounded in the pro-government forces' assault and their military hardware and vehicles were damaged.