Syria
Aleppo: Syrian Army Captures More Buildings in Project 1070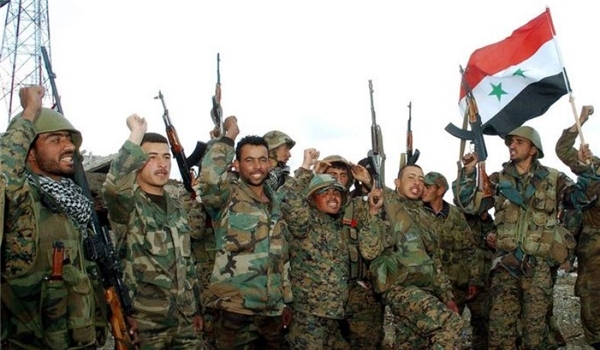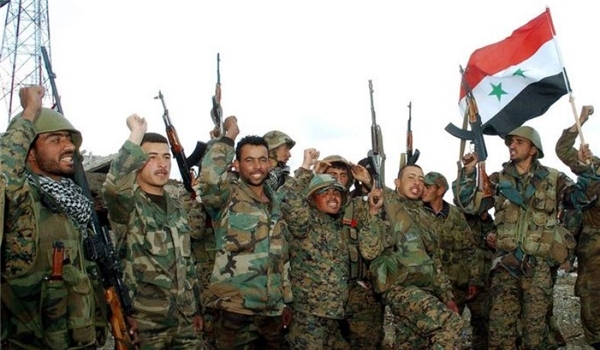 The Syrian army continued to push back the terrorists from Housing Project 1070 and seized control of more buildings in the residential area.
"Only few buildings in the Southern part of the project are remaining and terrorists' snipers are stationed there trying to delay the Syrian army's advances in the area," a battlefield source told FNA on Friday.
The source, a ranking officer in the Syrian army who asked for anonymity reiterated that the army and popular forces would win full control over the entire Project 1070 very soon.
Earlier on Friday, the Syrian army and popular forces backed by the Russian air force kicked off new round of military operations against terrorists in two directions from South and Southwest of Aleppo.
The army operations in al-Maqale region, Southwest of Aleppo city, resulted in the government forces' advances towards the village of al-Moshrefa and its surrounding hilltops.
In another direction, the Syrian army and popular forces started new military operations near the military academy buildings South of Aleppo city Thursday midnight which continued all throughout Friday.
The government and popular forces also managed to seize back several more buildings of air force academy.
The Russian fighter jets also hit hard the terrorists' positions in military academy building area, al-Moshrefa village and hilltops overlooking the village.
The Russian warplanes also pounded al-Maqale and the hilltops of the village of al-Hakama.
The Syrian army is conducting its military operations in the Southern and Southwestern parts of Aleppo city (military academy buildings and Um al-Qara'a) at a slow, but consistent, pace in a bid to establish control over the newly captured regions after repelling the terrorists' numerous counterattacks.
Earlier on Friday, Syrian army and popular forces fended off a massive attack by the terrorist groups on a strategic hilltop to the Southwest of the city of Aleppo, and inflicted heavy losses on their military hardware.
The terrorists were pushed back from the surrounding areas of Um al-Qara'a hilltop to the Southwest of Aleppo city.
At least 7 tanks and armored vehicles of the terrorists were destroyed in the vicinity of Um al-Qara'a.
Tens of terrorists were killed and wounded in the Syrian army's counteroffensive on Friday.
Also on Thursday, the army and popular forces fiercely clashed with Jeish al-Fatah terrorists near Um al-Qara'a Hilltop.
Syrian government forces destroyed at least three tanks and five machinegun-equipped vehicles of them in the battlefields.
Jeish al-Fatah also suffered a heavy death toll and retreated from the battlefront.
Earlier on Friday, the Syrian army engaged in heavy clashes  with Jeish al-Fatah terrorist group in the surrounding areas of the military academy buildings and the hilltop overlooking the buildings in Aleppo province as the country's and Russian air forces pounded the terrorists' gathering centers in the area.
Fierce clashes were underway in Project 1070 and the weaponry academy came under heavy airstrikes.