Aleppo: Syrian Army Reinforces Military Positions Near Manbij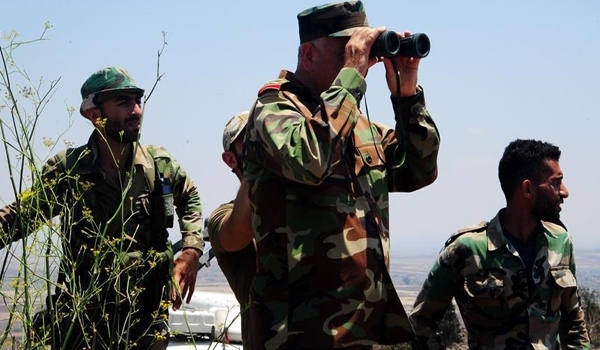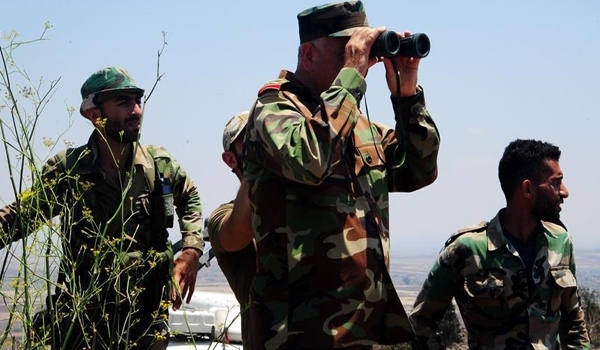 The Syrian Army fortified its military positions in the surrounding areas of the town of Manbij amid intensified clashes between the Ankara-backed militants and Kurdish fighters in Northeastern Aleppo.
The Syrian Army dispatched fresh troops and military hardware to Northwestern Manbij in coordination with the Manbij Military Council Forces on Sunday.
The Kurdish media Hawar News reported that the Ankara-backed militants in Azaz region pounded with artillery shells several military positions in Tal Rafat region in Northern Aleppo.
The battlefield sources, meantime, reported heavy clashes between the Kurdish forces and Ankara-backed militants in the surrounding areas of Jerablus in Eastern Aleppo.
In a relevant development last Saturday, field sources reported that the Syrian Army kept forces on high alert to respond to any possible military assault by the Turkish troops and allied militants on the town of Manbij in Northeastern Aleppo.
The sources said that the Damascus forces, deployed in Manbij, were on alert to counter any attack by the Turkish soldiers and Ankara-backed militants.
The sources went on to say that the Army Command ordered Presidential Guard Forces and other Damascus soldiers to give a crushing response to any military operation by the Ankara forces in Manbij region.
They further said that the Ankara forces started preparing for a military operation in Manbij after the Syrian Army's arrival in the region.
The sources quoted Ziad Hajji Obeid, Commander of the militants of Turkey-backed National Army, as saying that a sum of 15,000 militants from his group prepared to enter Manbij, adding that almost 25,000 gunmen of the Ankara-backed Free Army were preparing to enter the towns of Tal Abyadh and Ra'as al-Ein.