Syria
Aleppo: Syrian Forces Take back Strategic Town of Manbij from ISIL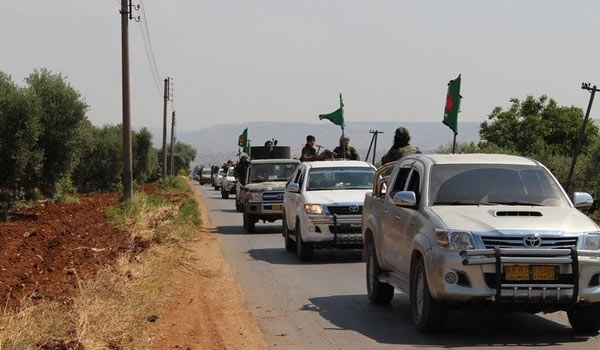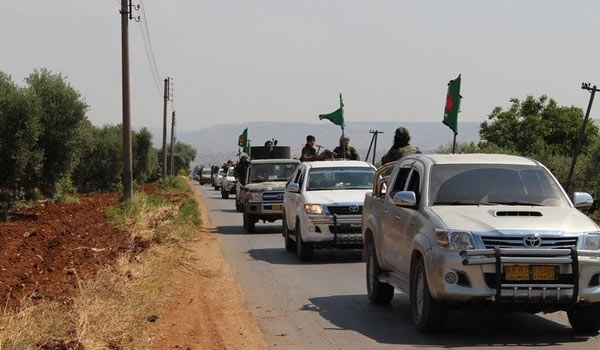 The Syrian Democratic Forces (SDF) pushed ISIL back from the entire neighborhoods of Manbij in Northeastern Aleppo after over 70 days of non-stop bloody clashes with the terrorists, Kurdish sources said on Monday.
"Except for Ouhei'een area in Northern part of Manbij, where the ISIL has used civilians as human shield, the rest of the town has been liberated by the SDF, mainly comprising of Kurdish fighters," the sources said.
"The SDF tries to free the captured civilians and win Ouhei'een area," they added.
"The SDF fighters have launched mop-up operations near cultural center, al-Amal hospital, Anmi square, al-Moqti bazaar, al-Sarab neighborhood, al-Joureh neighborhood, agricultural school and along the town's road to Jarabulus," the sources said.
"Manbij has militarily captured by the SDF combatants," the sources underlined.
A report said earlier today that the SDF continued to beat ISIL back from more positions in Central Manbij and won control over 93 percent of the war-hit town.
"The SDF fighters are on verge of full liberation of Manbij," the sources said.
"Over 70-day-long anti-ISIL operation of the SDF fighters in Manbij region has thus far ended in liberation of over 1,150 square kilometers and 205 villages, in the meantime over 850 ISIL terrorists have been killed in the clashes," they added.
"The SDF also seized four large depot of ammunition in Manbij. The SDF engineering units defused 7,000 of bombs, explosive traps and landmines across the town.