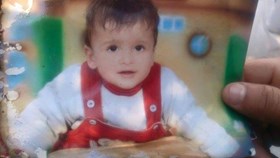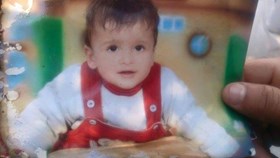 The heinous crime of burning to death the one-and-a-half year old baby Ali Dawabsha in an Israeli settlers' arson attack outraged the Palestinians who expressed their indignation and anger over this despicable crime and called for giving the Palestinian resistance a free hand to respond to Israeli brutal crimes.
The innocent toddler died after sustaining serious burns while three members of his family were in critical condition at dawn Friday after a group of terrorist settlers from nearby settlements threw Molotov cocktails and flammable materials at two homes belonging to Dawabsha family in Duma town south of Nablus, said the local activist Ghassan Daghlas.
The extremist settlers sprayed racist slogans on the walls, before they ran away, reading "Messiah revenge" and "Long live revenge" in Hebrew.
Ahmad Dawabsha, a relative of the killed baby, told a PIC reporter that Palestinian citizens rushed to extinguish the fire after hearing the family crying for help and the ambulance crews could save three members of the family but the baby was already burned to death and his mother, his father, and their son Ahmad, 4, were left critically wounded.
Suhad Mustafa, a student at al-Najah University, said that the Palestinian Authority (PA) is responsible for these Israeli crimes; as it is protecting the settlers and preventing the resistance from defending the Palestinians.
She added that the PA must end the security coordination with Israel and release the resistance members and political captives in response to this crime.
Impunity
The political analyst Prof. Abdul Sattar Qassem said that if the terrorist settlers were punished for their crimes, they wouldn't have dared to commit such criminal acts, and asked the PA to end the security coordination with Israel and political detention of activists.
Many families from Duma town held the PA responsible for the murder. "When a settler is arrested, he is handed dignified and honored to Israel but when a Palestinian carries out an operation against settlers, he is arrested by the PA," Hilal Mahmoud from Duma town said.
In a weird conjunction with the settlers' crime, PA security apparatuses at dawn Friday wreaked havoc on Baraa's family home, the son of the Palestinian martyr Yahya Ayyash.
"Seven patrols of the PA Preventive Forces broke into our home today at 1 a.m., searched it, and summoned Bara'a for investigation," Baraa's mother said.