Iran
All countries should have right to nuclear energy: Rouhani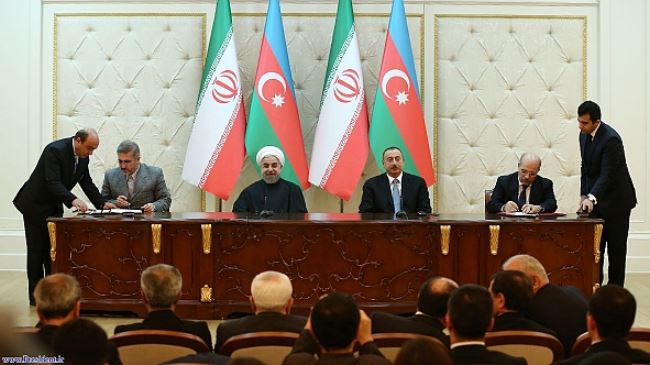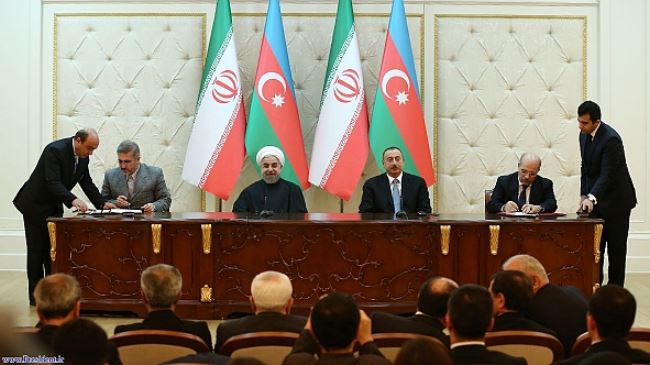 Iran says all countries should benefit from peaceful nuclear energy within the framework of the regulations of the International Atomic Energy Agency (IAEA) and the Non-Proliferation Treaty (NPT).
Iranian President Hassan Rouhani made the remarks during a joint press conference with his Azerbaijani counterpart Ilham Aliyev in the Azeri capital city of Baku on Wednesday.
"I do believe that all countries should enjoy peaceful nuclear technologies within the framework of the IAEA [regulations] and the NPT and some countries should not be allowed to monopolize modern technologies," President Rouhani said.
He further denounced the sanctions policy as a nonstarter, saying all countries should work together for global peace and stability.
"Rusty weapons such as sanctions are not effective anymore," the Iranian president added, stressing all countries "should join forces for development and establishment of peace and stability in the world."
Iran pays due regard to friendship, peace, coexistence and unity in its relations with other regional countries, Rouhani stated.
The Azeri president, for his part, said friendly relations between Iran and the Republic of Azerbaijan are stable, and that no power can damage their good neighborly relations.
"The Republic of Azerbaijan is standing by the Islamic Republic of Iran in all international assemblies," Aliyev said.
Upon his arrival at Heydar Aliyev International Airport in Baku on Wednesday, Rouhani told reporters that he hopes to sign agreements and explore avenues for the improvement of Tehran-Baku relations during his visit to the Republic of Azerbaijan.
On September 29, Rouhani said Tehran and Baku have great potential for the expansion of bilateral cooperation, particularly in the fields of energy, commerce, environment and tourism, adding that the Iran-Azerbaijan Joint Economic Commission should play a more active role in that regard.