Ashura
Days of Allah
Middle East
All IRGC Capacities to Be Used for Arbaeen Marches: Commander
Islamic Revolution Guards Corps (IRGC) Commander Major General Hossein Salami pledged that the IRGC would use all its capacities to provide services for Iranian pilgrims visiting neighboring Iraq during the Arbaeen season.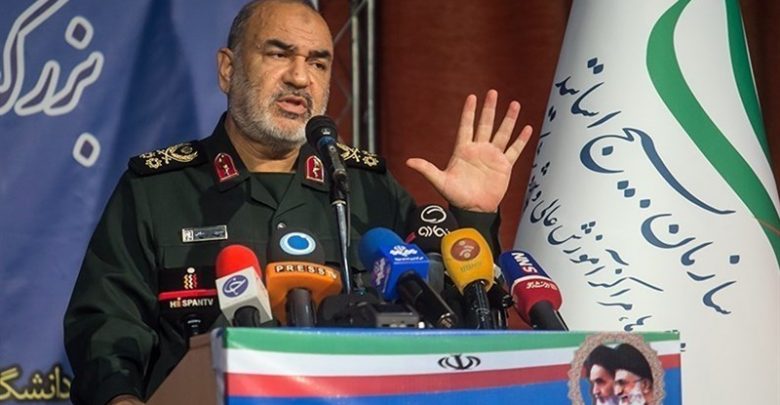 In a speech at the border city of Mehran on Thursday, Major General Salami hailed the Arbaeen marches staged by pilgrims to mark the 40th day after the martyrdom anniversary of the third Shiite Imam, saying the religious event is unparalleled in the world.
"Our enemies are withered and wounded today, and we are not oblivious to them," he said, seemingly referring to possible enemy attempts to undermine the security of the Arbaeen pilgrims .
"All the capacities of the IRGC will be used in line with (efforts to) stage the Arbaeen marches more gloriously than ever and the IRGC will not spare any effort to serve the pilgrims of Arbaeen," the top commander added.
Back in August, Iranian Interior Minister Abdolreza Rahmani Fazli and his Iraqi counterpart Yassin Al Yasiri signed an agreement in Tehran to reopen the Khosravi border crossing and remove visa restrictions for Iranian Arbaeen pilgrims.
Iran and Iraq also agreed to raise the level of services and facilities for the pilgrims and enhance border security during the Arbaeen season, which will culminate in a large gathering in Karbala on October 19.
Arbaeen, one of the largest religious gatherings in the world, comes 40 days after Ashura, the martyrdom anniversary of the third Shiite Imam.
Each year, a huge crowd of Shiites flock to the Iraqi city of Karbala, where the holy shrine of Imam Hussein (AS) is located, to perform mourning rites.