Iran
All Know That Saudi Is Main Sponsor of Terrorism: Iran Envoy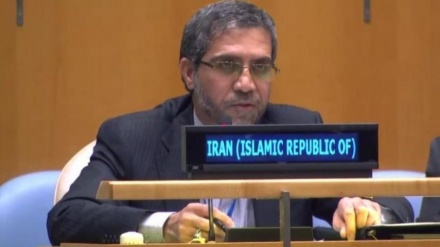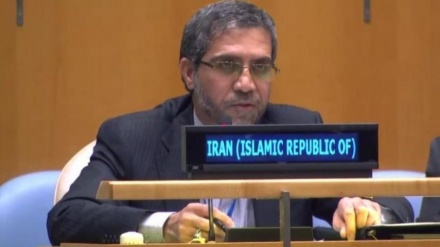 Iran's representative to United Nations General Assembly dismissed Saudi Arabia accusations against Iran, saying that all know Saudis are leading sponsor of terrorism and major destabilizer in the region and world.
Addressing the 73rd United Nations General Assembly, Abbas Golroo added that the Saudi Arabian foreign minister's assertion that his country supports US sanctions against Iran is not something new.
He further noted that Saudi Arabia's history of hostility towards regional nations and governments is known for all and the Iranian nation will never forget Riyadh's support for Iraqi dictator Saddam Hussein to kill the Iranian people.
"It is ridiculous to see the Saudi foreign minister accuse Iran of sponsoring terrorism. It is really strange to see the foreign minister of a country which is the main sponsor of terrorism accuse others of doing the same," he said, according to IRNA news agency.
"Saudi Arabia has nothing to do with diplomacy of logic but it deals with diplomacy of finance. Whenever it sees its interests at risk, it helps terrorism and takes revenge on innocent people," the Iranian envoy added.
"Who may not know that Saudi Arabia is the major sponsor of terrorism ranging from Al-Qeada to Daesh? Who may not know that the impoverished people of Yemen are being massacred by Saudi Arabia?" he wondered, referring to ISIL Takfiri group.