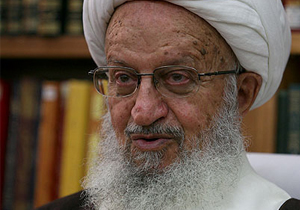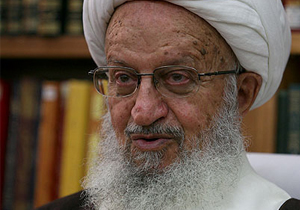 Senior Iranian cleric Grand Ayatollah Nasser Makarem Shirazi has said all Muslims, including Sunnis and Shias, are obliged to support the Bahraini nation with any possible means.
"It is incumbent on all Muslims, including Shias and Sunnis, to defend the Bahraini people with any means possible," Ayatollah Makarem told a Press TV correspondent in the central city of Qom on Wednesday.
Teachers and students of the Qom Seminary gathered in the city's Grand Mosque on Wednesday to show support for Bahraini protesters.
"The reason why we are gathered here is that we want to defend an oppressed nation. All Muslim countries, particularly Bahrain, are facing problems these days. The oppressed [Bahraini] nation is being bullied by dictators that are backed by the global arrogance," Ayatollah Makarem said.
The Qom Seminary Teachers Association also issued a statement on Wednesday, condemning the silence of senior Muslim clerics on the brutal crackdown on anti-government protesters in Bahrain.
Tens of thousands of seminary teachers and students also held rallies across Iran on the same day to protest the Bahraini government's clampdown on anti-government protesters that demand the overthrow of the al-Khalifa dynasty.
More than 25 people have been killed, hundreds have been arrested and over a thousand have been injured in the violent suppression of protesters in Bahrain.
Saudi Arabia, the UAE and Kuwait have deployed their troops to Bahrain to help the Bahraini government crush the anti-government protests.