Syria
All sides involved in terror fight must respect Syria sovereignty: Iran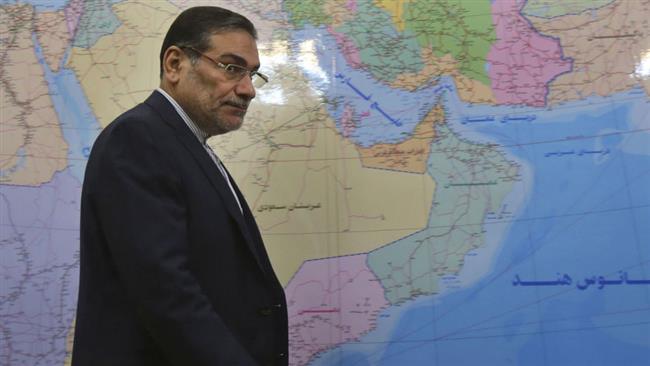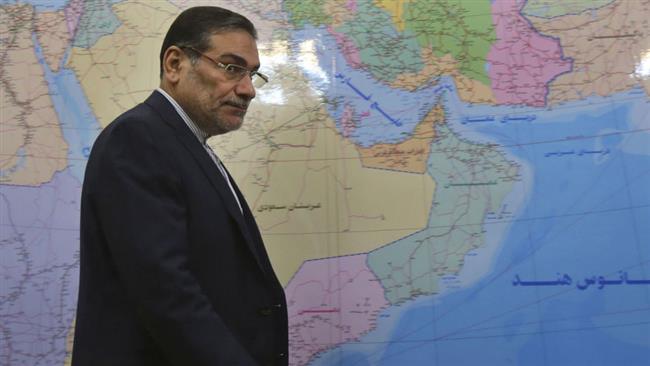 A senior Iranian official says all sides involved in the fight against terrorism in Syria must respect the Arab country's sovereignty.
Secretary of Iran's Supreme National Security Council (SNSC) Ali Shamkhani made the remarks in an interview with Lebanon's al-Ahd news website released on Wednesday.
The Iranian official said any military involvement in Syria aimed at fighting terrorism in the country should be in coordination with the Syrian government, adding the Islamic Republic provides military consultation to Syria upon a request by the Damascus government.
US, Israel seek to weaken Syria
Elsewhere in his remarks, the Iranian official stressed that the US and Israel have been trying to undermine the Syrian government in a bid to break the resistance front against the Israeli regime.
Shamkhani also censured some undemocratic countries in the region for seeking "the establishment of democracy" in Syria.
"It is very surprising that certain countries, which do not have a parliament and do not hold elections, oppose the legal Syrian government and call for the establishment of democracy in the country," he noted.
Syria has been gripped by foreign-backed militancy since March 2011.
Iran has sent military advisers to Syria to help Damascus in the fight against terrorists at the official request of the Syrian government.
Russia has also been bombing the Daesh and al-Nusra Front terrorist groups in Syria at the official request of President Bashar Assad since September 2015.
Meanwhile, a US-led coalition has been conducting airstrikes against what it claims to be the positions of Daesh terrorists inside Syria since September 2014 without any authorization from Damascus or a UN mandate. The coalition has repeatedly been accused of targeting and killing civilians. It has also been largely incapable of dislodging Daesh militants.
United Nations Special Envoy for Syria Staffan de Mistura estimates that over 400,000 people have been killed in the conflict. The UN has stopped its official casualty count in Syria, citing its inability to verify the figures that it receives from various sources.