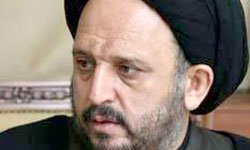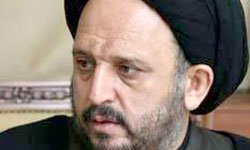 A senior Lebanese Shiite cleric said that Iran is playing a significant role in key regional issues.
Speaking in a meeting with Iran's Envoy to Beirut Qazanfar Roknabadi in Beirut on Friday, Allamah Seyed Ali Fazlallah, the son of the late Lebanese Shiite cleric Allamah Seyed Mohammad Hossein Fazlallah, highlighted Iran's leading role in regional developments.
The Islamic Republic of Iran played significant role in spiriting up the nations in the region, he stated.
During the meeting, the two sides reviewed regional developments as well as those of Lebanon.
Roknabadi, for his part, pointed to Iran's six-point plan to help resolve Syrian crisis.
Iran's proposed plan calls for an immediate end to violence and a start of the national dialogue. The third step is to create a reconciliation government and provide humanitarian aid to the people of Syria. The next step is the release of prisoners, who have not committed a crime against Syrians. And the final point is to allow media's full access to Syria.
Tehran has recently doubled its efforts to settle the problems in Syria which has been experiencing unrests since March 2011 with organized attacks by well-armed gangs against Syrian security forces and border guards.
On November 18, Iran hosted the Syrian N