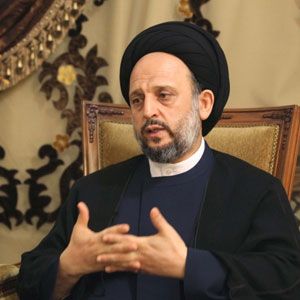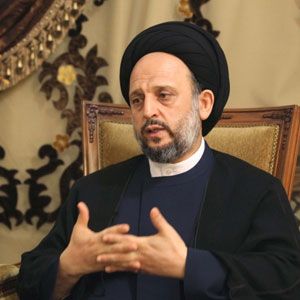 Allameh Seyyed Ali Fadlallah, Head of Lebanon's Board of Ulima, attending the second day general assembly of 28th the International Islamic Unity Conference saying that different individual, social and political reasons are behind creation of Takfiri groups, reported Taqrib News Agency (TNA).
Lebanese cleric stressed importance of coordination between the words and behavior of some Islamic scholars.
He criticized the limited framework within which unity discussions have been held during the past years and noted, "Unity discourse must not be limited to mottos rather it has to be realized in practice.
On the importance of maintaining unity in society, Lebanese cleric said," The future generation will reap what we sow today."
Head of Lebanon's Board of Muslim Ulima also highlighted necessity of long term and short term plans for answering religious differences saying," When some people spill the blood of the Muslims under the name of religion, we have to announce the result of our meetings quite loudly." adding," The results of these conferences and coexistence of different denominations should not be limited to some scholars rather it must be transmited to the society so that people achieve solidarity."
Lebanese top figure underscored necessity of condemning the murder of any Muslim by Takfiri groups and demanded for deepening of dialogue among Muslims so that the problems alleviate.
Senior cleric appreciated efforts by the Islamic Republic of Iran for holding unity conferences following the Islamic Revolution in Iran.