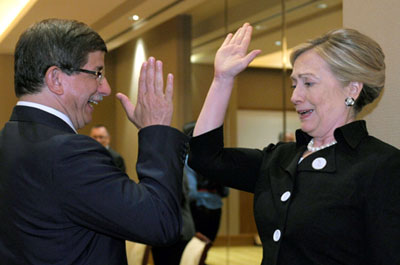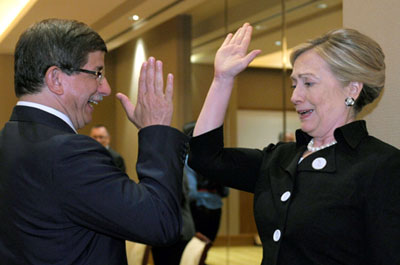 Although the whole world know the Turkish Government pro-stance of terrorism by all means of weapons, soil, finance in Syria, Iraq Turkish Prime Minister Davutoglu says no country can criticize Turkey for its stance on the situation in Syria.
According to Press TV, Davutoglu said in a televised speech among supporters in Istanbul on Sunday "No one has a right to criticize Turkey and ignore the sacrifices our beloved nation had to make."
The Turkish premier made the comments in response to earlier remarks by US Vice President Joe Biden, who accused Turkey of financing and arming terrorists, for which he later apologized.
Davutoglu said "It is impossible for us to accept this criticism," adding "If all the warnings that Turkey made had been heeded, these things would not have happened. It is our duty to point this out, no matter who we are dealing with."
Biden called the allies in the region Washington's "largest problem" in dealing with the situation in Syria, referring to Turkey, Saudi Arabia, and the UAE, which the US "could not convince them" to stop arming the ISIL Takfiri terrorists.
Syrian Foreign Ministry said a day later that Damascus would consider any Turkish military intervention in its territory as an act of aggression.