Latin America
American servant Venezuela opposition vows to topple President Maduro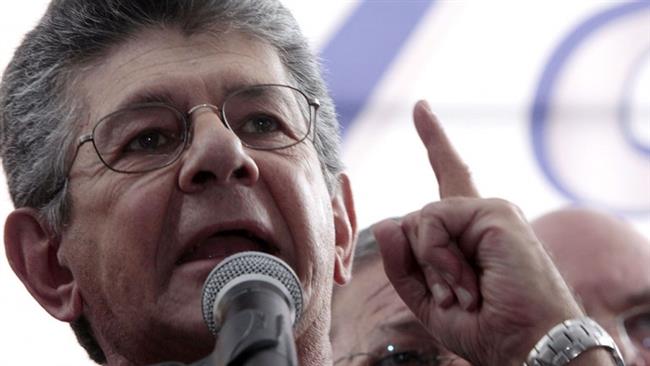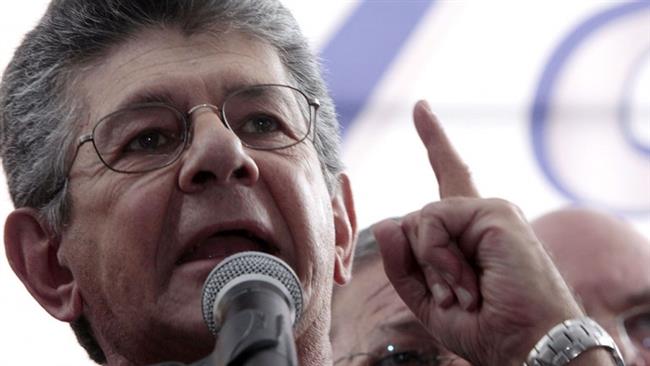 Venezuela's opposition has vowed to speed up efforts to oust President Nicolas Maduro after a top court gave him expanded authority over the country's struggling economy.
"In the next few days, we will have to present a concrete proposal for the departure of that national disgrace that is the government," speaker of the opposition-led National Assembly Henry Lisandro Ramos Allup said Friday.
Ramos and other leaders in the Democratic Unity Roundtable (MUD) opposition coalition have already pledged to work out a strategy within six months to oust Maduro.
They have hinted at a new constitution or a referendum, before his term in office expires in 2019.
"Nobody doubts now that that six-month time-frame is too long. It is not we who impose the timing, it is the needs of the country. We will find a method — have no doubt," Ramos said.
The opposition outcry came a day after Venezuela's Supreme Court overruled the National Assembly and gave Madura wider executive powers to control the budget, companies and the currency.
The Venezuelan president has vowed to start exerting his expanded powers immediately and work to improve economy.
On Friday, the leader of the Democratic Action party accused the administration of "doing all it can to provoke a coup." He said the opposition would only overthrow the president by constitutional means.
Another high-profile opposition figure, Henrique Capriles Radonski, also said he expected the Supreme Court would override a constitutional amendment against Maduro, describing referendum as the better option.
"The moment has come. This government does not want to change anything and every day the situation gets worse," he said on Friday.
Radonski claimed that the electoral authorities in charge of the vote were Maduro's supporters.
The opposition took majority control of the National Assembly at the start of January.
Venezuela's oil-dependent economy shrank 4.5 percent in the first nine months of last year, according to the data provided by the South American country's central bank.
The member of the Organization of Petroleum Exporting Countries (OPEC) witnessed a whopping inflation rate of 141.5 percent during the same period, which was the highest recorded in the world.
Analysts have warned that Venezuela, which depends on oil for nearly 96 percent of its hard currency revenues, would remain in a deep recession amid sharp crude price drops worldwide.
They have also said that the persisting economic troubles increase the risk of fresh violent street clashes that left nearly 50 people dead back in 2014.