Middle East
"American style Sunni, British style Shia, jeopardizing Islam"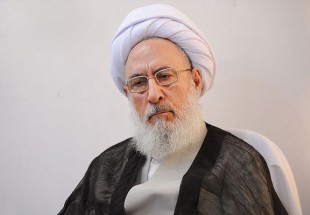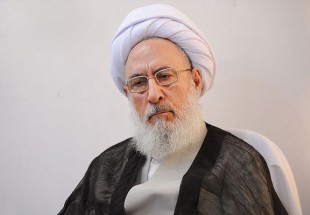 Grand Ayatollah Mohsen Mojtahed Shabestari, representative of the Supreme Leader in Eastern Azerbaijan, attended the ceremony to prepare for the mourning month of Muharram warning against American and British style Islam generated by Saudi petrodollars, Wahhabism and US-Zionist supports to confront Islam, reported Taqrib News Agency (TNA).
He referred to the wide range of cultural invasion against religious beliefs of the Iranian nation and stated," At present the widest cultural invasions of the west are launched against Islam and Shia Muslims when enemies have waged new wave of Islamophoia through satellites and virtual and social networks."
Member of the Assembly of Experts noted that new secularist and liberalist sects have been launched to undermine religious ideologies and added," Two styles of Islam, American Sunni and Britiah Shia, have jeopardized Imam Sadeq (AS) Islamic school and these two are launched through Saudi petrodollars, Whhabism and supports of the US and Zionism in line with confrontation with Islam."
Ayatollah Shabestari stressed that Wahhabism has no relation with Islam adding," Al Saud ties with the US is revealed now and western supports for Wahhabism has led to launch of terrorist groups including ISIL, Takfiri and Salafi terrorist groups in the Middle East region" warning that the terrorist groups will eventually annihilate its supporters.
He warned against British style Shia as means to deviate Shia principles and said," These fake sects are in pursuit of spreading vain innovations and superstitions among Shia through expansion of superstitions and television and social networks in a bid to project a violent image of Islam to the world."
The cleric called the mourning month of Muharram as an opportunity to absorb the younger generation demanding the scholars to specify a part of their Muharram sermons for the youths.
Ayatollah Shabestari also hailed Muslim clerics for calling people to peace, love, fraternity, equality and affection noting that as proof for Shia teachings distance from war and tension.