Iran
Asia-Pacific
China
Middle East
Saudi Arabia
World News
Amirabdollahian Urges China to Respect Iran's Territorial Integrity
Iranian Foreign Minister Hussein Amirabdollahian has called on the Chinese Government to respect the territorial integrity of the Islamic Republic of Iran.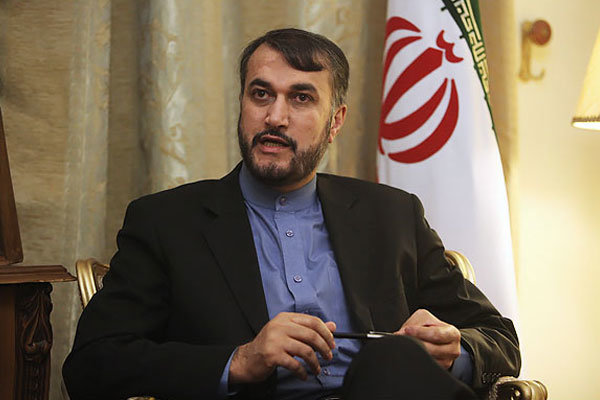 The FM wrote in Chinese language on his Twitter account on Monday that the three islands of Abu Musa, the Lesser Tunb, and the Greater Tunb are inseparable parts of Iran and belong to the motherland forever.
He further tweeted that Iran does not retreat in dealing with other parties when it comes to the necessity of respecting Iran's territorial integrity.
The tweet comes after Chinese President Xi Jinping along with Arab leaders of the member states of the Persian Gulf Cooperation Council ([P]GCC) issued a statement, urging the Islamic Republic to hold talks with the United Arab Emirates (UAE) on the fate of the three Iranian islands.
Different Iranian officials, including lawmakers, condemned the stance, emphasizing that the islands have been and will be Iranian forever.
Southern islands inseparable parts of Iran: Spox
The spokesman for the Iranian Foreign Ministry announced here on Monday that the Persian Gulf islands in south of Iran are inseparable parts of the country.
Iran is faithful to the neighborly policy when dealing with regional issues, Nasser Kanaani told reporters at his weekly press conference held in Tehran this morning.
Iran condemns interference in its internal affairs and does not accept any claims about its territorial integrity, Kanaani stressed.
About the China-Saudi Arabia joint statement, the spokesman said the Islamic Republic underlines the importance of bringing security to the region solely through the region.
Talks on the removal of the sanctions are limited to the nuclear issues and Iran just accepts continuation of the path in this way, he stressed.
Elsewhere in his remarks, the spokesman talked of the new anti-Iran sanctions imposed by the European Union (EU) and the UK, and said the Islamic Republic is not affected by political pressures which are put to take advantage.
Reciprocally, Iran will impose sanctions against some European individuals and institutions and some bodies affiliated to the EU, Kanaani noted.
Islamic Republic of Iran will undoubtedly react to any unconstructive measures.
Turning to the issue of legal measures towards anti-Islamic Republic networks and media based in London, the spokesman said it is undeniable that the UK government is the one responsible for hosting such media.
And also, the UK is legally accountable for the crimes being committed there, he underlined.
Touching upon the issue of Afghanistan, the spokesman said Iran, within the framework of mutual issues, has been making maximum efforts to help develop stability and ensure security in the neighboring country.
The issue of Afghan refugees is an important question to which international attention should be paid, he said.
For years, the Islamic Republic of Iran has been hosting millions of Afghan people and providing them with health and educational services.