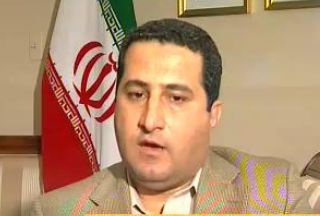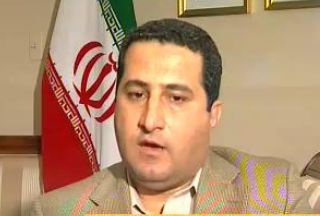 Days after Iranian academic Shahram Amiri returned home following 14 months of captivity in the United States, he reveals more details about his abduction.
In an interview with IRIB on Saturday, Amiri said US officials had asked him to take part in a scenario, which could help them secure the release of three American nationals who are held in Iran on charges of espionage.
"They wanted me to allegedly confess that I was an intelligence agent of the Islamic Republic and that what had happened during my captivity was part of a scenario by Iran's intelligence agency," Amiri explained.
The Iranian researcher dismissed claims by Western media outlets that he had agreed to take the risk of infiltrating the Central Intelligence Agency (CIA) as an Iranian intelligence agent, saying, "This scenario was created by the US administration."
Amiri went on to reveal that the US wanted him to admit that he was an agent working for Iran's intelligence agency, saying, "That's what they told me. I absolutely have no idea. Maybe Iran's intelligence officials know the reasons."
"They told me if you say that you are an agent of Iran's intelligence services, the US could swap you as a spy who has been arrested in a foreign country with the three American spies who were arrested near the Iraqi border inside Iran," he explained.
The Iranian academic said US officials had described the scenario as a "common practice among intelligence agencies in different countries," while reassuring Amiri that it would cause no problem for him.
The proposed swap scenario was aimed at the release of Joshua Fattal, Shane Bauer and Sarah Shourd who were arrested in the western Iranian city of Marivan for illegal entry into the country in July 2009.
Amiri's remarks come as officials in Iran had earlier dismissed the Iranian scholar's swap with the three US detainees.
According to the Iranian academic, the CIA and FBI agents had stormed his house in Tucson, Arizona, after he posted his first video message on the Internet.
He added that following his first video message, the Americans forced him to post a second video message on the Internet to "falsify his earlier remarks."
Amiri was referring to two of his videos and one audio message which emerged after his abduction.
In his first video, he said that he was abducted "in a joint operation by terror and kidnap teams from the US intelligence service, CIA and Saudi Arabia's Istikhbarat" from the Saudi city of Medina.
In the second footage, however, he contradicted his earlier statements, saying that he was in the US of his own free will to further his education, dismissing all rumors about his defection.
Amiri went on to describe his abduction as a total failure for US intelligence services.
The revelations come nearly a year after US security forces in collaboration with Saudi forces kidnapped Amiri while he was on a pilgrimage in Saudi Arabia. He was later transferred to the United States.
Earlier on Tuesday, Amiri took refuge in Iran's interest section at the Pakistani embassy in Washington, calling for an "immediate return" to his home country.
He left the United States for the Iranian capital, Tehran, on Wednesday and arrived home early Thursday.