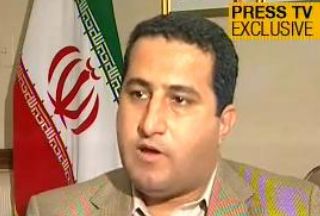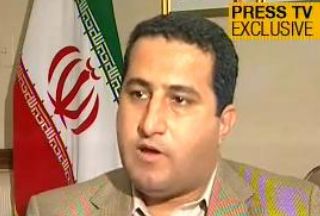 Shahram Amiri, the Iranian academic who was abducted by US and Saudi forces last year, has held an exclusive interview with Press TV, after his "escape" from US forces.
In the interview, he dismissed US claims that he has been in the US on his own desire.
"My abduction is a detailed story. I have thoroughly explained key factors about how I was abducted in the video broadcast on Iran television," Amiri said.
"In fact, in the video I managed to broadcast after escaping from hands of US intelligence, with the help of my friends, I stressed that the video broadcast on Iranian TV is completely accurate and that is not falsified. I think I will be unable to get into details during this limited period of time and I will postpone it to when I am hopefully in my dear country Iran, so I can speak to the media and my own people with ease of mind and tell them about my ordeal over the past 14 months, incidents that have been a mystery to many," he added.
"In Iran, I will thoroughly clarify the allegations made by foreign media and the US government which, in fact, have targeted my reputation."
On Tuesday, US declared that arrangements are underway for the return of Iranian academic Shahram Amiri to Iran, claiming that he has been in the US on his own desire.
"Mr. Amiri, he has been in the United States of his own free will, and obviously, he is free to go. In fact, he was scheduled to travel to Iran yesterday, but was unable to make all of the necessary arrangements to reach Iran through transit countries," Philip J. Crowley, a US State Department spokesman said on Tuesday.
US Secretary of State Hillary Clinton also said that Amiri is "free to go" back to his home country.
US forces, in collaboration with Saudi forces, kidnapped Amiri while he was on a pilgrimage in Saudi Arabia in June 2009 and took him to the US.
IRIB reported on Tuesday that Amiri has taken refuge in Iran's interest section in Washington, urging an "immediate return" to Iran.
The Pakistani Embassy in Washington preserves Iran's interests in the United States, since the two countries have no diplomatic relations.
Iran's Foreign Minister Manouchehr Mottaki, speaking in a news conference on Tuesday, had urged Washington to avoid preventing Amiri from returning home.