Palestine
Ammonia gas leak in Haifa latest incident to hit Israel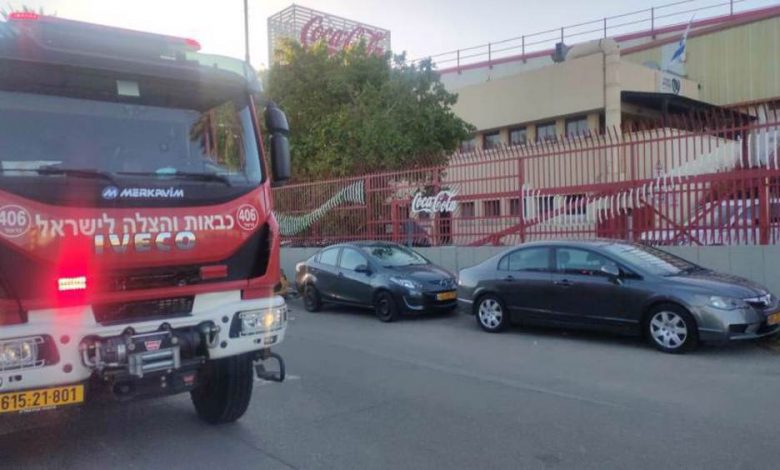 All workers at the Coca-Cola plant in Haifa, Israel, were evacuated after an ammonia gas leak, Israeli media reported.
On Thursday evening, firefighters from the Haifa station were called to the Coca-Cola plant in Haifa Bay following the leak, Israel's Channel 7 reported.
The incident has left no casualties, Israeli sources said, without providing further details.
Earlier in the day, the Israeli military said a missile had landed near the regime's nuclear facility in Dimona, claiming that it had been fired at Israeli aircraft, but had "overflown" its target. The claim has been disputed by analysts, who say the area was rather targeted intentionally with a "surface-to-surface" or "ballistic" missile.
Also, on Wednesday Israeli media reported that a powerful explosion rocked the Tomer factory manufacturing advanced weapons a day earlier, during a test for advanced weapons, with locals saying they saw a "mushroom cloud" at the weapons manufacturing facility.
Israeli military probing why air defenses failed to act
The Israeli military announced on Thursday it has begun an investigation into why the regime's air defenses failed to intercept the missile that hit the vicinity of the Dimona facility.
Speaking at a press conference in Tel Aviv, Israel's minister of military affairs Benny Gantz said the military is still investigating the incident.
"A SA-5-model of surface-to-air missile was fired, passed through the area. There was an attempt to intercept it, which did not succeed," Gantz said.
He also said that the Israeli military had been on alert against such potential incidents and "worked to prevent a potential strike on critical assets."
The reliability of Israel's so-called Iron Dome missile system was also thrown into doubt by the Thursday attack. The missile system was claimed to be capable of detecting, assessing and intercepting a variety of shorter-range targets such as rockets, artillery and mortars.
Before the incident, a retired Israeli colonel told the Hebrew-language Israeli newspaper Maariv that the Iron Dome is not reliable as previous wars on the besieged Gaza Strip have proven the failure of the system in repelling Palestinian rockets.
The Iron Dome would only afford "partial and limited" protection against rockets fired by the Palestinian resistance movement Hamas and Lebanon's Hezbollah in any future war, Yossi Langotsky said on Sunday.
"Israel should not depend on one defense system in any future war because the rockets would be able to cause harm to strategic Israeli facilities," he added.
The latest incidents come while the Tel Aviv regime has intensified its acts of aggression against the Axis of Resistance in Syria and Palestine.
Israel is also widely speculated to be behind a November 2020 assassination of Mohsen Fakhrizadeh, a top Iranian nuclear scientist, as well as an attack on Iran's Natanz nuclear facility earlier this month, which many observers said was intended to destroy the prospects of a US return to its obligations under the 2015 Iran nuclear agreement.