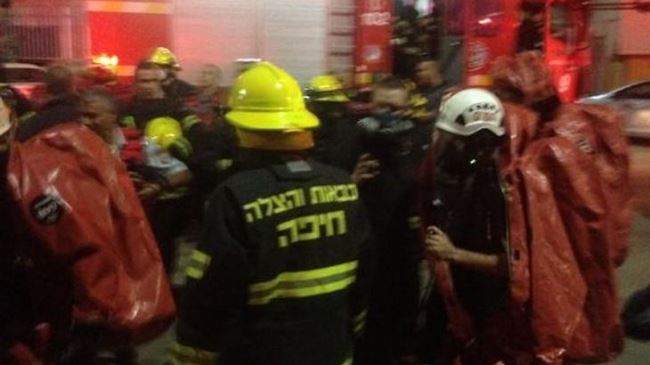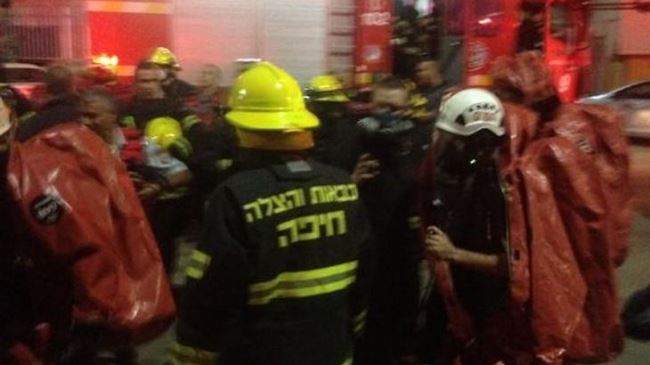 At least one Israeli firefighter is killed and 20 people injured in an ammonia leakage at a chemical factory near Tel Aviv.
Local sources said the police evacuated hundreds of people living near the industrial area or asked them to stay indoors on Thursday night following the leak of some eight tons of ammonia gas from a meat processing factory in the Emek Hefer region in central Israel.
Police also closed off nearby highways while twenty-four firefighting units were dispatched to the scene in an attempt to contain the toxic leak.
The firefighter was first reported missing in the plant after emergency units lost contact with him in the incident, but he was found hours later by rescuers in critical condition and was pronounced dead afterwards.
The people injured from inhaling toxic fumes from the hazardous gas were rushed to hospitals for treatment.
According to the reports, the leak from the factory came after workers of the factory accidentally cut pipes to an ammonia tank.