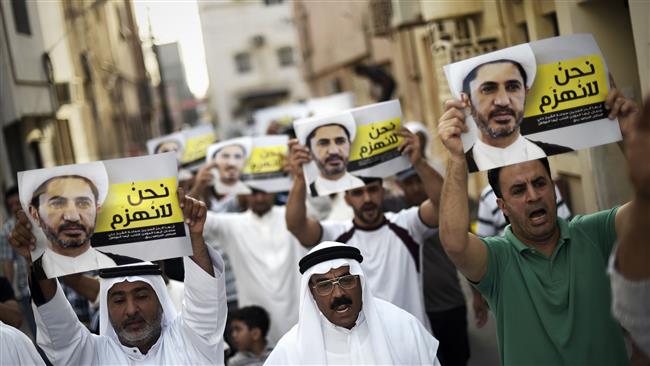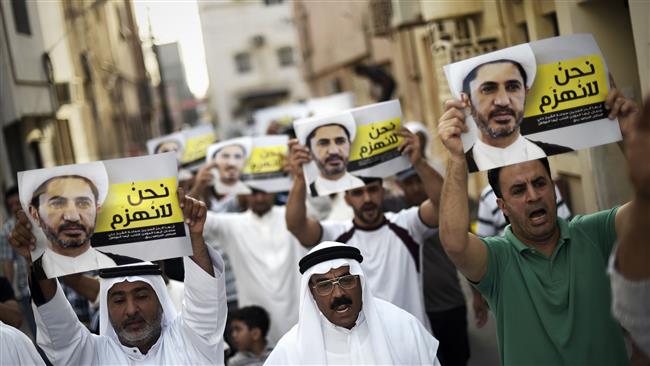 Amnesty International has called on Bahraini authorities to release "immediately and unconditionally" the prominent Shia cleric and opposition leader, Sheikh Ali Salman.
In a statement released on Monday, Amnesty described Salman as "a prisoner of conscience detained solely for peacefully expressing his views."
The detention and trial of Salman is "a blatant violation of his right to freedom of expression," the rights group said, adding that the move shows "the Bahraini authorities continued attempt to suppress political opposition and silence critical voices."
The statement further stressed that Salman's detention and prosecution are in violation of Bahrain's international obligations that necessitate respecting the right to freedom of expression.
The Bahraini regime arrested Sheikh Salman, the head of the country's main opposition bloc al-Wefaq National Islamic Society, last December, shortly after he called for serious political reforms in Bahrain following his re-election as the secretary general of al-Wefaq.
The charges brought against him include "incitement to promote the change of the political system by force, threats and other illegal means," among others. However, the 49-year-old has strongly denied the charges, emphasizing that he has been seeking reforms in the kingdom through peaceful means.
Amnesty's appeal for Salman's release comes ahead of his trial session on June 16, when the Fourth High Criminal Court in the capital Manama is expected to issue a verdict against the Shia cleric.
Sheikh Salman might be given a 10-year jail term if convicted, according to his defense team.
His arrest has angered his supporters and sparked many protest rallies so far across Bahrain.