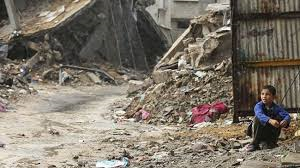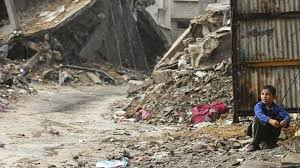 An Amnesty International official has likened Israeli forces to ISIL Takfiri terrorists, days after a report by the organization said Israel had committed war crimes in the Gaza Strip.
On Twitter, Kristyan Benedict, the group's UK campaigns manager, compared Israeli forces to the terrorist group.
The tweet was in response to Israel's harsh reaction to an Amnesty report, in which the rights organization slammed Israel for committing war crimes during its recent 50-day war on Gaza.
The report, which was published on November, 6, and was titled "Families under the Rubble: Israeli attacks on inhabited homes," criticized the Israeli military for "callous indifference" to civilians in its airstrikes on the enclave and killing entire families.
The Israeli embassy in London condemned Benedict's tweet but an Amnesty spokesperson said in a statement that the post was "made in a personal capacity by a member of staff."
Gaza has suffered three Israeli wars during the past six years. Over 2,130 Palestinians, including around 570 children, lost their lives and some 11,000 were injured in Tel Aviv's latest offensive on the territory this summer.
The Israeli military aggression against the Palestinian territory also caused widespread devastation across Gaza. According to official figures, released by Palestinian sources, Over 15,600 housing units were damaged in the onslaught.
Financial experts estimate that it would cost over USD seven billion to rebuild the Gaza Strip.