Europe
Amnesty slams Ethiopia over mass detentions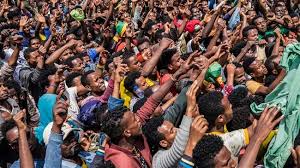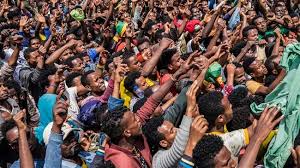 The UK-based rights group Amnesty International has censured the recent detention of hundreds of people in Ethiopia's capital of Addis Ababa, saying that the arrests "threaten a new era of human rights gains" recently achieved by its new prime minister.
The condemnation came in a Monday statement in reaction to an announcement by Ethiopian officials that security forces had conducted a wave of arrests following the recent violence in the capital and its suburb of Burayu that left dozens of people dead.
"While the Ethiopian authorities have in recent months made a commendable attempt to empty the country's prisons of arbitrary detainees, they must not fill them up again by arbitrarily arresting and detaining more people without charge," Amnesty's regional director Joan Nyanyuki said in the statement.
"The government must renew its commitment to a new era of respecting and upholding human rights," the statement added.
The recent fighting in Addis Ababa and Burayu occurred between groups affiliated with the largest local ethnic group, the Oromo, which lives in the lands surrounding the capital, and other residents of the diverse city that include many ethnic minorities.
An AFP report cited a source involved in the investigation as saying last week that some 65 people had been killed in the latest bout of violence.
According to Addis Ababa police chief Degfie Bedi, nearly 1,200 people suspected of involvement in the clashes were taken into custody, with charges filed against only 107 of them, state-affiliated Fana Broadcasting Corporation reported.
Fana further reported that 2,000 more people had been arrested at casinos.
Bedi said the people arrested would be released after undergoing what he described as "training."
Since rising to power in April, Prime Minister Abiy Ahmed — from the Oromo ethnicity — has released from prison dozens of dissidents and welcomed back opposition groups, including the Oromo Liberation Front (OLF), which used to be considered a terrorist organization.