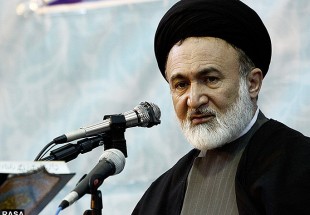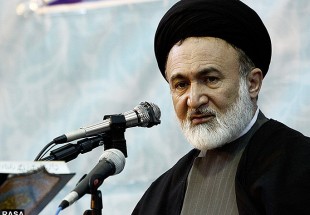 Hujjat-ul-Islam Seyyed Ali Ghazi Asgar, representative of the Supreme Leader in Hajj affairs, attended the first anniversary of Mina incident victims held in Mashhad calling for investigations into the incident which led to martyrdom of thousands of Hajj pilgrims and also an international management system for Hajj, reported Taqrib News Agency (TNA).
He criticized Saudi Arabia for its mismanagement of Hajj annual ceremony and said," If Saudi government had spent its budgets for massacre of Muslims in Yemen, Syria Bahrain and Iraq for expansion of holy sites in Mecca and Medina, incidents like those during Hajj 2015 could have been prevented."
The cleric referred to the long history of Hajj pilgrimage and said," With a history of over 1400 years, Hajj is not a new ceremony; therefore, if Saudi authorities had been ready for the annual ritual, such a catastrophe would have not happened."
Iranian cleric also denounced some Saudi Muftis who prevented construction projects for Hajj pilgrims and expressed regret that the pilgrims are admitted in Arafat plains in tents which belong to over 60 years ago.
He also referred to the shortcomings and mismanagement of the emergency following the stampede in Hajj 2015 and said," Hajj belongs to all Muslims and its management should turn into an international system."
Senior scholar demanded that the great congregation of Hajj be used for the interests of the Muslim world and that the issues of Muslims be discussed during the annual event.
Hujjat-ul-Islam Ghazi Asgar rejected anti-Iran allegations on politicizing Hajj pilgrimage and quoted the late founder of Islamic Revolution, Imam Khomeini (RA) rejecting Hajj as an opportunity to discuss sectarian issues as well as the permission for Shia Muslims to pray behind a Sunni prayer leader.