Palestine
Analyst: Launching war on Gaza linked to fate of missing soldiers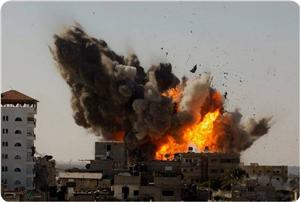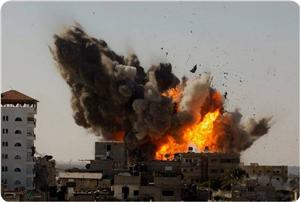 The Palestinian political analyst Ibrahim Madhoun said that prospects for an Israeli aggression on Gaza are linked to the fate of the three Israeli missing soldiers.
In an exclusive interview with the Palestinian Information Center, Madhoun said that Israeli military operations and restrictions would be intensified in the West Bank as long as the three missing soldiers are still unfound.
A fierce confrontation in Gaza Strip and a big uprising in the West Bank are expected to take place in case the three Israeli missing soldiers were killed, he said.
As time passes without credible information about the fate of the missing soldiers, Madhoun continued, the Israeli authorities would be forced to take decision that contrast with their strategy and plans.
He pointed out that Israeli authorities are facing two options whether to be engaged in a war which they are not ready for, or to make concessions that may encourage Palestinian resistance to carry out similar operations.
The decision to wage a new war on Gaza was excluded before the disappearance of the Israeli soldiers due to the heavy loss of human life and material damage that the Israelis would sustain, he said.
He noted that the Palestinian resistance in Gaza Strip has become able to transfer the battle to Haifa and Tel Aviv, saying that any Israeli aggression on the besieged Strip would only succeed in exposing the Israeli "ugly" image.
Madhoun affirmed that there is a strategic Israeli decision not to re-occupy Gaza Strip due to its demographic and geographic nature and the existence of a strong and solid resistance that would cost them hundreds of deaths and injuries.