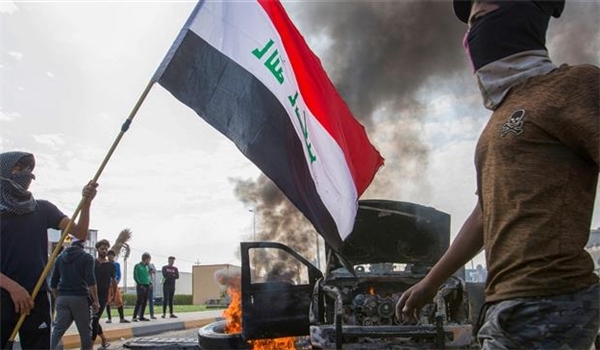 A prominent Iraqi analyst and writer said that Saudi Arabia is taking revenge for the failure of its plots against the regional states from Iran by supporting unrests in Iraq.
"Saudi Arabia is in a flagrant war against Iran and is attempting to take revenge from Iran in Iraq; but people are fully aware of such policies. They have passed the era of sectarianism and seditions," Abu Foras al-Hamdani told the Arabic-language Mer'at al-Jazeerah on Sunday.
He also underlined the UAE's role in the recent unrests in Iraq, specially setting fire at the Iranian consulate, noting that Abu Dhabi plays a big role in Iraq, specially by launching media propaganda against Iran.
Al-Hamdani warned the Saudi government that instability in Iraq would endanger the entire region, including Saudi Arabia.
Experts of regional politics continue to blame Saudi Arabia's meddling policies for unrest in Iraq, warning that Riyadh plans to push Iraq into a complete status of chaos.
"Saudi Arabia has certainly been behind these incidents," Sabah Zanganeh told FNA earlier this month.
He said Saudi Arabia has launched numerous radio and TV channels and ran tight cooperation with the UAE inside Iraq in a bid to establish contact and deepen its influence among some Iraqi parties and tribes in the past several years, specially in recent months, in pursuit of its hidden agenda.
"Saudi Arabia does not want an independent, strong and integrated Iraq; it attempts to sow discord between Iraq and Iran and Syria and exaggerates the existing differences to foment tensions in the country," Zanganeh said.