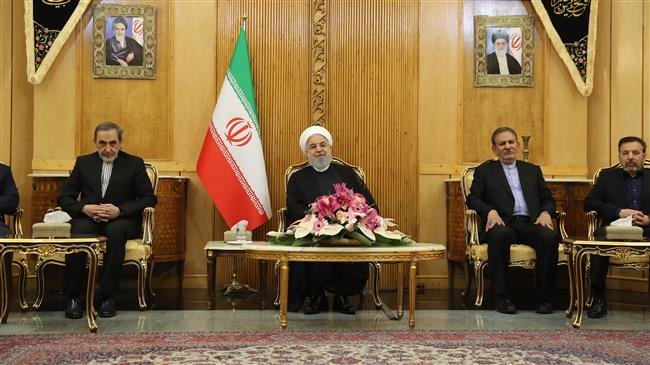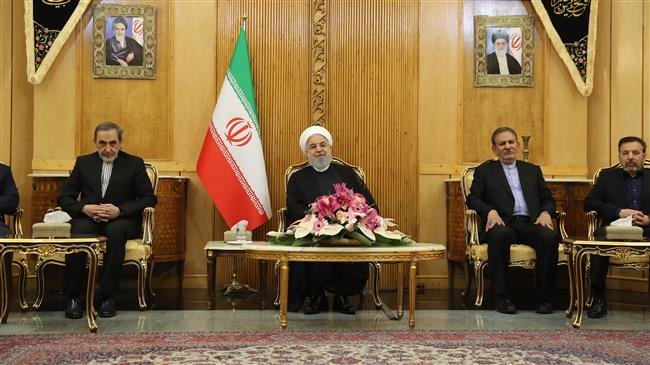 The administration of US President Donald Trump — being isolated by its European allies on Iran– has stepped up efforts to form an Arab alliance against the Islamic Republic, but the move is "doomed to fail," says a political analyst.
Secretary of State Mike Pompeo met with foreign ministers from Egypt and Jordan as well as six Persian Gulf Arab countries, including Saudi Arabia, the United Arab Emirates, Bahrain, Kuwait, Oman, Qatar in New York on Friday to discuss the formation of the so-called "Arab NATO."
The State Department said in a statement that the participants in the meeting had all underlined "the need to confront threats from Iran directed at the region and the United States."
PressTV-US hosts Arab FMs to discuss anti-Iran alliance
The United States hosted a meeting of top Arab diplomats in New York on Friday to push forward a plan to establish a NATO-like regional alliance to confront Iran.
The US is having these meetings with "high-level coup plotters and reprobates" to find a coalition of proxies to "do the dirty work and cover for the United States' imperial projects," said Daniel Patrick Welch, an analyst in Boston, Massachusetts.
"One of the reasons that they are so desperate to try this is that they are being isolated on Iran," he noted.
"Even the EU is joining Russia, China and India in circumventing the illegal and immoral US sanctions against Iran and the pullout from the nuclear deal," he said. "That shows the waning power of the US to be the bully on the block who controls everything else."
Trump announced in May that the US was withdrawing from the 2015 Iran nuclear deal, officially known as the JCPOA, despite objections from the other signatories to the accord. He also promised to reinstate sanctions that were lifted under the agreement.
PressTV-Rouhani: US attempts to isolate Iran at UN only backfired
Back home from New York, President Hassan Rouhani says this year's General Assembly session and related events further exposed the US's isolation on the world stage.
Trump chaired a session of the UN Security Council on Wednesday, in which he railed against Iran and threatened other countries against doing business with the country. However, the US president found himself isolated as many countries, including US allies in Europe, reaffirmed their support for the JPCOA.
Patrick Welch said the Trump administration's effort to form an Arab alliance against Iran is born out of "desperation" and "is doomed to fail."
"The US Empire is really on the way out," he said. "It's kicking and screaming as it goes down but it's very dangerous."