Iraq
Anbar violence left 60 dead, 297 wounded: Iraqi official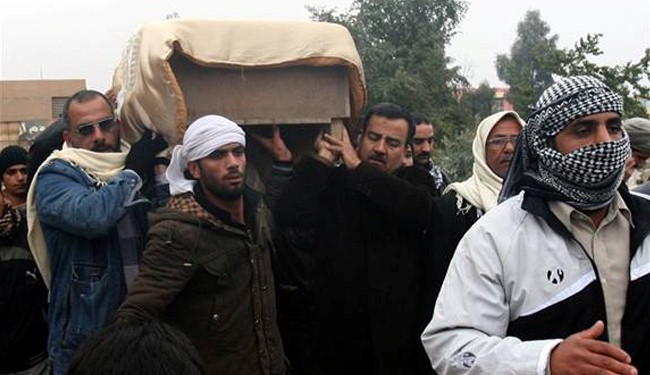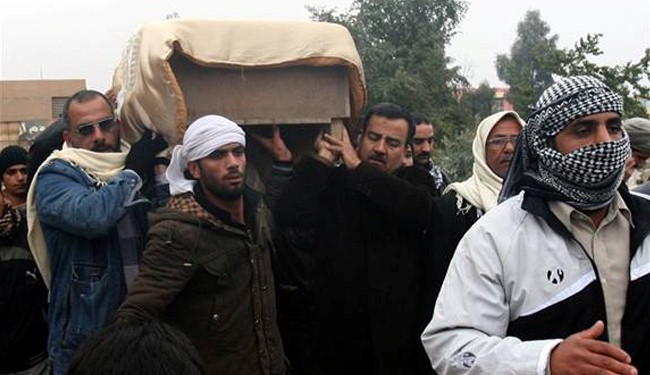 Fighting between Iraqi security forces and al-Qaeda-linked terrorists in Anbar province has killed at least 60 people over the past two weeks, an official says.
The head of Anbar's Health Directorate, Khudeir Shalal, said on Saturday that 43 people were killed in the city of Ramadi and other 17 were killed in Fallujah since violence erupted in the western province after the Dec. 28 arrest of a Sunni lawmaker sought on terrorism charges and the dismantling of an anti-government protest camp in Ramadi.
Shalal said a total of 297 people were wounded in both cities. He was unable to provide a breakdown of how many of the dead were combatants and how many might have been civilians caught in the fighting. He said Iraqi military casualties were not included.
At least 50 civilians and militants were killed during the military operations in Anbar during the past two weeks, according to an Associated Press count.
International observers have warned of shortages of food, fuel and other necessities, particularly in Fallujah. United Nations records show that more than 11,000 families have been uprooted by the fighting.
Iraqi security forces and allied Sunni tribesmen have been battling militants to recapture the cities, partially seized by terrorists from an al-Qaeda-linked group known as the Islamic State of Iraq and the Levant (ISIL).
Al-Qaeda militants, emboldened by the conflict in neighboring Syria, have sought to position themselves as the champions of Sunnis against the Iraqi government, though major Sunni tribes in Anbar and elsewhere oppose the group's extremist ideology and are fighting against it.
During a political gathering in Baghdad on Saturday, Iraqi Prime Minister Nouri al-Maliki called for national unity among Iraqis in the war against al-Qaeda, denying that there are sectarian motivations behind the military action in Anbar.