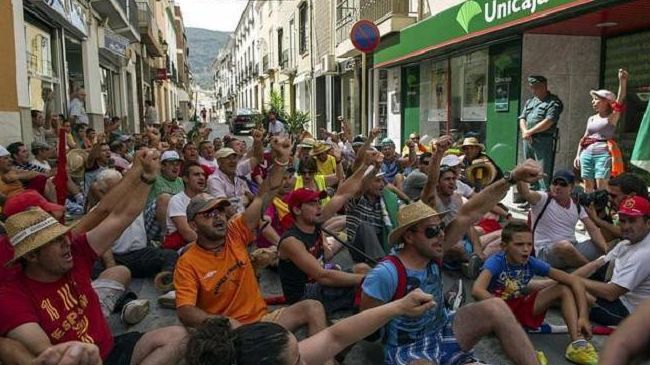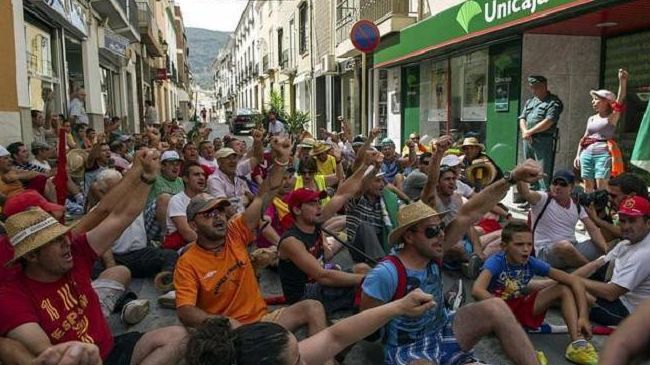 Spain's southern Andalusia region has announced it will seek a rescue from the central government as the fourth-largest economy in the eurozone is striving to tackle a debt repayment crunch and a bailout threat.
An Andalusia government spokesman, speaking on condition of anonymity, confirmed on Monday that the indebted Spanish region needs a one-billion-euro ($1.3 billion) advance to provide liquidity, AFP reported.
Andalusia, the most populated of Spain's regions, reached out for the rescue as it struggles with heavy debts and a soaring 33.9-percent jobless rate.
The request makes it the fourth region after Catalonia, Valencia and Murcia to seek rescue money from a special fund set up by Madrid.
Spain's government has said it plans to set up an 18-billion-euro (over $22 billion) liquidity fund within weeks in an attempt to help troubled regions, which suffered an explosion of debt after the 2008 property crash.
Spain is engulfed in recession with a jobless rate of nearly 25 percent, and is going through crippling market interest rates.
Beleaguered Spain has already sought French support in the face of its towering borrowing costs after it secured support from European Union president Herman Van Rompuy on August 28.
The next step for Spanish Prime Minister Mariano Rajoy will be to win over German Chancellor Angela Merkel, who will visit Madrid on September 6.
Spain aims to find 102 billion euros in budget cuts and tax increases by 2014 so as to lower the public deficit from a blowout figure of 8.9 percent of economic output last year to 2.8 percent.