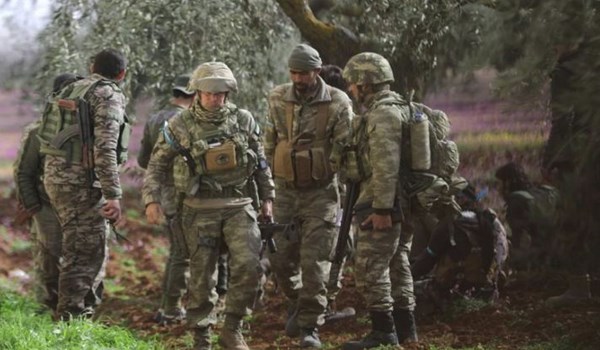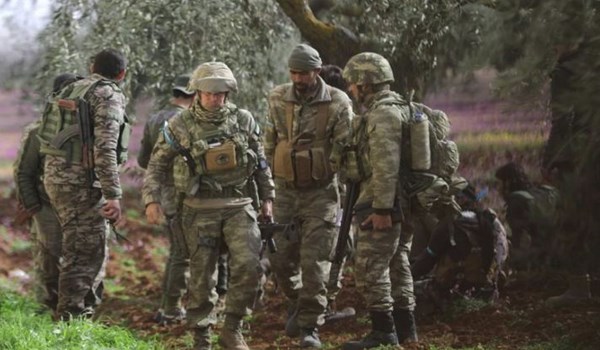 Ankara has embarked on issuing mandatory Turkish identity cards for Syrian residents in the occupied Afrin region in Northwestern Aleppo as Turkey announced earlier that it will continue military presence in Northern Syria, local sources reported on Monday.
The sources said that the Ankara-backed forces are making industrious efforts to issue Turkish identity cards for the residents of the occupied town of Afrin.
The sources further said that residents of Afrin are referred as refugees in these identity cards, adding that but residents of Afrin are allowed to use their Syrian identity cards for now.
The sources went on to say that the Ankara forces have embarked on erecting checkpoint at the entrances of Afrin to register identity details of Arabs and Kurds to issue new Turkish identity cards for them.
The Ankara forces have threatened to burn the houses of all those who refuse to cooperate with them in this new ID plan.
In the meantime, Spokesman for the Turkish Foreign Ministry Hami Aksoy claimed that the Turkish forces will continue their presence in Afrin on a temporary basis.
The Kurdish-language Hawar news reported in May that the Turkish army forced the terrorist groups affiliated to Ankara to put on military uniforms with Turkish flag patches to represent Turkey in their regions.
It added that the Turkish army also replaced all flags in the occupied territories with the Turkish flag, noting that the Ankara-backed terrorist groups take order from the Turkish army.
According to the report, the Turkish army hoisted the country's flags over all military and administrative centers since the very first days of occupation of Afrin.
The report also said that identity cards were issued for people who arrive in Afrin, adding that the Turkish army intends to allow the people living in these regions to participate in the future elections in Turkey.
Source: FNA