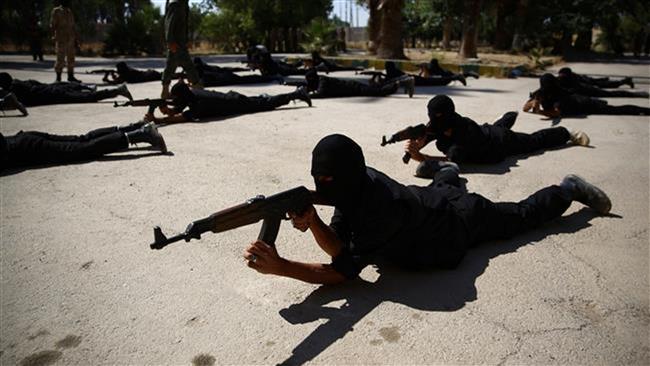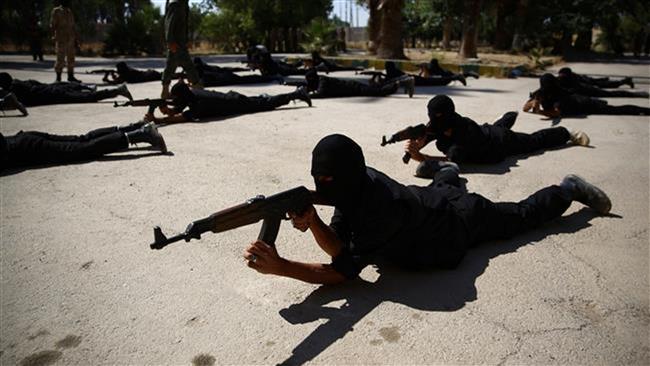 Syria has expressed doubt about Turkey's motives in fighting the ISIL terrorist group in Syria, amid Ankara's ongoing airstrikes purportedly targeting the Takfiri terrorists in the Arab country.
In two identical letters sent to the UN Secretary General Ban Ki-moon and President of the UN Security Council Gerard van Bohemen, Damascus slammed Turkey for conspiring against Syria by "supporting terrorists that came from more than 100 countries through Turkey to join" militant groups such as the ISIL and al-Nusra Front, official SANA news agency reported on Wednesday.
The Syrian government further dismissed Ankara's attempts "to depict itself as the victim and that it is defending itself while everyone is aware of what this regime has done in terms of providing all forms of support to terrorist organizations, violating relevant Security Council resolutions," the letter added.
The ministry stated that ISIL steals goods and archaeological artifacts from Syria and sells them in Turkey with the full knowledge of the Turkish government in exchange for weapons, ammunition, and logistic support for its Takfiri elements operating in Syria.
Turkey trains and arms al-Qaeda-linked militants fighting in Syria, the letter said, holding Ankara "responsible for the shedding of Syrian blood and the humanitarian suffering of millions of Syrians inside and outside Syria" due to its backing for terrorism.
"Syria had often warned that terrorism knows no homeland or religion or borders, and warned its supporters that it will eventually backfire on them," the letter read.
Referring to Turkey's claims that it is hitting ISIL position in Syria, the ministry questioned Ankara's intentions and said they might be "pretexts to attack Kurds in Syria and Iraq" or pursue "ulterior internal goals."
Turkey launched the strikes in the wake of a terrorist bomb attack in the border town of Suruc, which claimed the lives of 32 people. Ankara blamed the Takfiri ISIL terrorist group for the blast.
The Turkish airstrikes allegedly targeted positions held by ISIL in Syria as well as those held by the Kurdistan Workers' Party (PKK) in Iraq. The Kurds have been engaged in a conflict in southeastern Turkey for years in a bid to gain self-rule.
However, Kurdish People's Protection Units (YPG), the Kurdish fighters currently battling against ISIL in Syria, said on Monday that "instead of targeting IS (ISIL) terrorists' occupied positions, Turkish forces attack our defenders' positions. We urge [the] Turkish leadership to halt this aggression and to follow international guidelines."
Ankara's formal green light to US
Meanwhile, Turkey on Wednesday gave formal approval for the United States to use the southern Incirlik air base for conducting purported attacks against ISIL in Syria.
The turn in Turkey's stance towards ISIL extremists comes as the country has been regarded one of the main supporters of Takfiri militancy against Syrian President Bashar al-Assad, with reports showing that Ankara actively trains and arms the militants operating in Syria, and also facilitates the safe passage of would-be foreign terrorists into the country, which has been gripped by crisis since 2011.
Since September 2014, the US along with some of its regional allies has been conducting airstrikes against ISIL inside Syria without any authorization from Damascus or a UN mandate. The airstrikes in Syria are an extension of the US-led aerial campaign against purported ISIL positions in Iraq, which started in August 2014.