World News
Anonymous millionaire starts treasure hunt with envelopes of money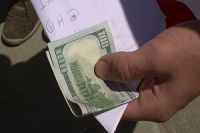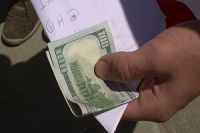 An anonymous, wealthy California man is hiding up to $100 or so in public places in San Francisco, Oakland and San Jose and then posting clues to the money's whereabouts through his Twitter page, appropriately dubbed Hidden Cash.
According to CNN, the $100 bills or envelopes containing several $20 bills are amounting to $1,000-a-day philanthropy in what the Twitter account calls "an anonymous social experiment for good."
The results have been a feel-good sensation in California: The Twitter page features selfies of joyous people who found the money — flashing smiles and cash — with testimonials of what they're going to do next. The cash hunts ventured into a third city, San Jose, on Wednesday.
The anonymous donor and owner of the Twitter page is a real estate investor who's had the good fortune of joining the wealthiest 1% of American society, especially in the past few years, he said.