Egypt
Another blast hits Cairo police compound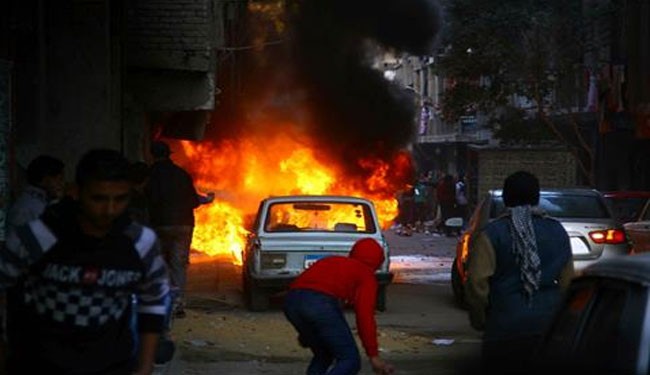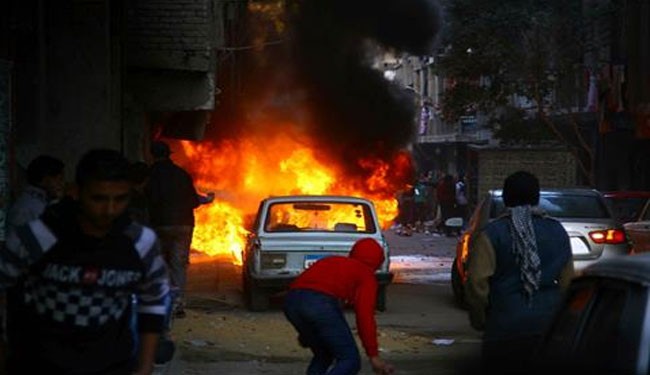 A new bomb blast has gone off next to a police training center in the Ain Shams district in east Cairo but caused no casualties, Egypt's Interior Ministry reported.
The Saturday morning blast came a day after a series of four bombings targeted police centers across the Egyptian capital, killing six and injuring nearly 80 while generating fears of an expanding violence following the ouster of the country's first democratically-elected President Mohamed Morsi in a military coup on July 3.
The blast also came hours before Egypt prepared to mark the third anniversary of its 2011 revolution that led to the ouster of US-backed dictator and former air force general Hosni Mubarak.
Morsi supporters as well as those loyal to the military plan to stage rival rallies throughout Saturday.
An Interior Ministry spokesman further announced that another bomb placed inside a vehicle in the vicinity of the building was defused.
Meanwhile, Egypt's military strongman and Army Chief Gen. Hani Abdel-Latif was also quoted as saying on Saturday that the latest bomb blast occurred at 7 a.m. and only damaged the walls of the military institution.