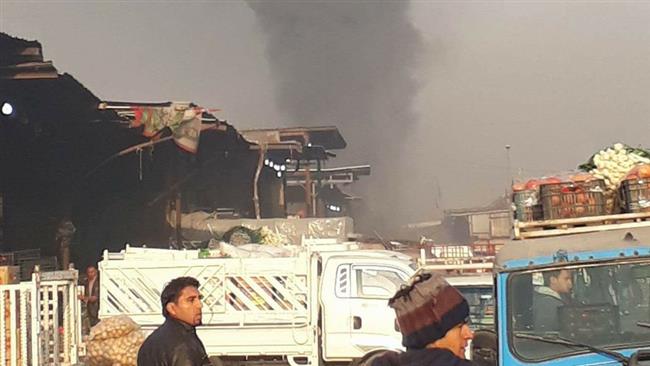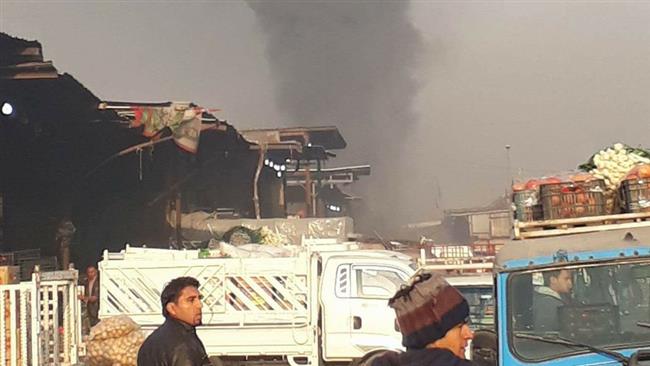 Another car bomb explosion has hit Sadr City of the Iraqi capital Baghdad, leaving at least 20 people dead and some 50 more wounded.
On Sunday, a bomber detonated an explosives-laden vehicle at the entrance of a vegetable market in the Jamila neighborhood of Sadr City on Sunday, Iraq's al-Sumariah television network reported.
Interior Minister spokesman Saad Maan said a soldier at the gate opened fire on a "suspect vehicle, but the terrorist blew up his car."
Maan further said the soldier who opened fire on the attacker was among the wounded.
The Takfiri Daesh terror group claimed responsibility for the assault.
Sunday's explosion came nearly a week after a similar Daesh terror attack claimed 35 lives and injured 60 others in the Shia-populated suburban district.
Such attacks are seen as desperate parting shots by the Takfiri terrorist group, which has been pushed out of most of its turf in Iraq.
Currently, Iraqi forces are fighting to force the terrorists out of the northern city of Mosul, their last stronghold in Iraq, as well as three towns in western Anbar Province.